One World Trade Center is among the newest buildings in Lower Manhattan and with its easily recognizable spire, it's quickly becoming an icon of the city skyline. Rising some 1,776 feet into the air, this towering silver mirrored skyscraper is now the tallest building in the Western Hemisphere. Its close proximity to Ground Zero, the Financial District, New York Stock Exchange and 9/11 Memorial Museum make it a perfect place to admire a truly manmade wonder while on a tour of downtown sites. 
Beginning in 2015, travelers are able to take one of the building's 70 elevators to three incredible observation decks, which are expected to attract close to four million tourists annually. Visitors can look out over the city skyline and into the Brooklyn borough from floors 100, 101 and 102. A trip to the top includes a film narrative on the creation of this massive modern structure, as well as access to audio tours, digital displays and expert tour ambassadors knowledgeable in all things World Trade. 
Practical Info
One World Trade Center is accessible via the PATH train, ferry and 11 subway lines. The closest subway stop is the Fulton Street Transit Center.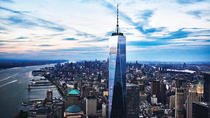 514 Reviews
There are a million things to experience in New York City, but this is one in a million. Located at the top three floors of the One World Trade Center, which ... Read more
Location: New York City, New York
Duration: Flexible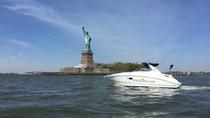 Enjoy a luxury cruise around Manhattan and then walk across the street and climb to the top of the highest building in the Western Hemisphere, One World Trade! ... Read more
Location: New York, New York
Duration: Flexible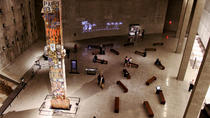 451 Reviews
This full experience of September 11th sites in Manhattan includes a 1.5-hour guided walking tour of Ground Zero and the 9/11 Memorial, plus entry to the 9/11 ... Read more
Location: New York, New York
Duration: 5 hours (approx.)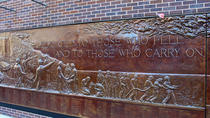 30 Reviews
Visit the 9/11 Memorial on a 2-hour guided tour to learn about the tragic events of September 11, 2001 and see how New York has recovered and rebuilt. See the ... Read more
Location: New York, New York
Duration: 2 hours (approx.)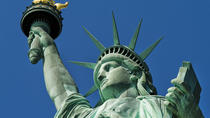 8 Reviews
Explore more than 400 years of New York City history in just five hours on this private walking tour. Follow in the footsteps of Manhattan's most famous ... Read more
Location: New York, New York
Duration: 5 to 6 hrs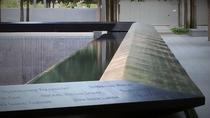 17 Reviews
Each guest gets their own personal headset to hear the guide speaking live during this in-depth and insightful walking tour of the World Trade Center area. ... Read more
Location: New York, New York
Duration: 4 hours (approx.)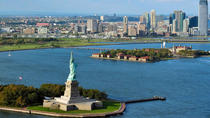 53 Reviews
Guarantee your visit to the One World Observatory with a pre-reserved ticket, and spend the day on a guided tour of Lower Manhattan sights. This full-day ... Read more
Location: New York City, New York
Duration: 8 hours 30 minutes (approx.)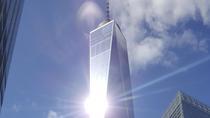 3 Reviews
Enjoy an inside look at the World Trade Center on this highly informative and revealing walking tour that includes admission to One World Observatory and a ... Read more
Location: New York, New York
Duration: 3 hours 30 minutes (approx.)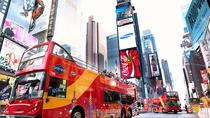 10 Reviews
Create your own sightseeing itinerary with the New York City Hop-On Hop-Off Tour! A hop-on-hop-off bus tour is the ideal way to explore every corner of the Big ... Read more
Location: New York City, New York
Duration: Flexible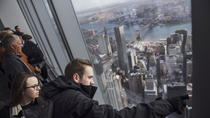 10 Reviews
The newly opened One World Observatory is a must-visit in New York City. Guarantee your admission to this in-demand site with a pre-reserved ticket. After a ... Read more
Location: New York, New York
Duration: 2 hours (approx.)