New York. The Big Apple. So much can be said about this iconic city that it can be difficult to know where to begin. As a visitor, then, you'll be hard pressed to make heads or tails of where to go in this illustrious burg. Luckily, we're here to help you out.
New Yorkers are lucky. But you, dear visitor, are far luckier. This is a city made for explorers: the more you roam in New York, the more you discover, the more you'll want to see; and the more you'll be thrilled by the range of things to do in New York City.
Day 1: Get Oriented
A CityPASS is still widely regarded as the best deal in Manhattan (a bold statement), and will help you to gain entry into a number of 'must-see' monuments and museums, all while skipping the line. Alternatively, see what you wish aboard a hop-on hop-off bus tour, and roam the Big Apple at your own pace.
Day 2: Museums, Shopping, and Eating
New York is perhaps the center of the Earth for these three leisurely activities. The Metropolitan Museum of Art (The Met) is a must-see experience, and routinely displays some of the best artistic exhibits anywhere in the world.
The Guggenheim on Fifth Avenue is also a sight to behold (both inside and out), and is highly recommended. While out eyeing masterpieces, window-shop your way into something more affordable than priceless art, and get your shopping fix. The city's Garment District in Midtown is singularly New York, while for cool boutique shopping check out SoHo (a great area in its own right), the once gritty, now chic Meatpacking District, Greenwich Village's Bleeker Street, NoLita, and the Lower East Side.
Got your shopping bags? Been on your feet too long now? Why not take it easy on a romantic dinner cruise, or enjoy some light jazz before heading to bed? And if you're a natural New Yorker and sleep standing up, how about some culturally rich soul food and jazz in Harlem?

Day 3: More
Typically, with only three days in a location, it is advisable to see some of the surrounding countryside and the foray into what landscape made the city you're visiting so spectacular. New York, however, is a different case. Practically a UNESCO World-Heritage site for the diverse range of cultural, historical, and beautiful monuments, spend this day seeing what you failed to earlier on.
A helicopter tour is an exhilarating and delightful way to see all of the cityscape, while taking in a Broadway play is another option. Don't forget Ellis Island and the Statue of Liberty, which beckon to those looking to explore the Big Apple a bit more.
And if you're really itching to see what's beyond the city, sign yourself up for a
day trip by private plane to Niagara Falls
. This Viator Exclusive allows you to spend the day at the falls - and still make it back to Manhattan in time for dinner!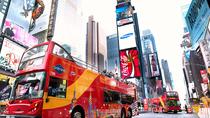 1814 Reviews
Create your own sightseeing itinerary with the New York City Hop-On Hop-Off Tour! A hop-on-hop-off bus tour is the ideal way to explore every corner of the Big ... Read more
Location: New York City, New York
Duration: Flexible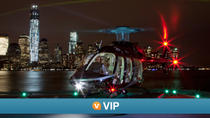 113 Reviews
Get unbeatable views of Manhattan from the sky and water on this exclusive VIP tour in New York City! Hop aboard a luxury helicopter and soar over the Brooklyn ... Read more
Location: New York City, New York
Duration: 1 hour 45 minutes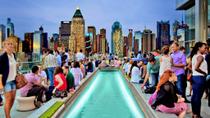 88 Reviews
Take in incredible views of the New York City skyline from the city's best rooftop bars and lounges on this evening tour. Hang out at local favorites such as ... Read more
Location: New York City, New York
Duration: 4 hours (approx.)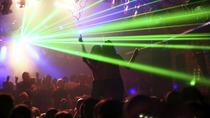 29 Reviews
Party the night away in the city that never sleeps on this weekend tour of some of New York City's hottest nightclubs. Bypass the velvet ropes with ... Read more
Location: New York City, New York
Duration: 4 hours (approx.)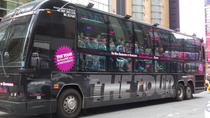 12 Reviews
See New York City through floor-to-ceiling panoramic windows on THE TOUR — definitely not your average sightseeing coach! Aboard this spacious, ... Read more
Location: New York City, New York
Duration: 90 minutes (approx.)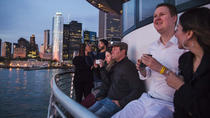 10 Reviews
Take in unrivaled views of Manhattan's skyline and other New York City landmarks on this 1-hour sightseeing cruise around New York Harbor. Glide past the new ... Read more
Location: New York City, New York
Duration: 60 minutes (approx.)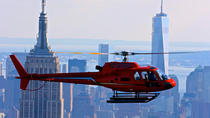 267 Reviews
Take the ultimate helicopter tour over New York! This 20-minute aerial tour covers all five Boroughs. You'll see the Statue of Liberty, Chrysler Building, ... Read more
Location: New York City, New York
Duration: 20 minutes (approx.)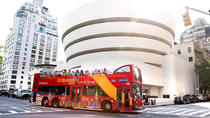 123 Reviews
The New York City Freestyle Pass offers flexibility, convenience, iconic sightseeing and entry into some of the coolest NYC attractions!  You'll have full ... Read more
Location: New York City, New York
Duration: Choose 3, 5 or 7 attractions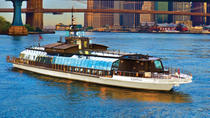 10 Reviews
Come aboard the glass-enclosed, European-style Bateaux New York for the ultimate sightseeing experience. Float along the Hudson and take in amazing views with ... Read more
Location: New York City, New York
Duration: 2 hours (approx.)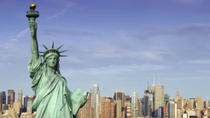 963 Reviews
Enjoy an in-depth experience of two top New York City attractions with this special-access tour, a Viator Exclusive available nowhere else. Learn about the ... Read more
Location: New York City, New York
Duration: Guided tour 2 hours; self-guided 3-5 hours