Spot the tourists in Manhattan by the people with their necks craned, spinning, looking endlessly upwards. For decades, 'build up, not out' has been the motto for Manhattan architects and designers, and upon arrival, you'll see that this was well adhered to. New York is the Big Apple because its skyscrapers are a site to behold, and are practically a landscape in and of themselves.
So in this land of giants, where to enjoy a sunset cocktail? Where to gaze out in the glory of all that man has made? In short, where are the best views in Manhattan?
Without a doubt, the Empire State Building still ranks high on the list of wonderful viewing spots. Built in 1931, this 102-story iconic skyscraper, is not only an architectural wonder but it offers wondrous 360-degree views of Manhattan from its two observation decks. Glass-enclosed high-speed elevators shuttle visitors to both decks, where high-powered binoculars allow for zeroing in on favorite New York attractions from above.
30 Rock is not just the name of a hit television sitcom, but the true address of New York icon, Rockefeller Plaza, and home to Top of the Rock Observation Deck. You'll see New York's famous landmarks, including the Chrysler Building, Times Square, the Hudson River, the East River, Brooklyn Bridge and the Statue of Liberty. Definitely worth checking out.
The Rise bar at the Ritz is another stunner. Though only 14 floors up, the aptly named 14th Floor Bar allows stunning views of New Jersey and the New York Harbor, while toasting with a martini in hand.
If these top picks still aren't satisfying your craving for a comprehensive view of the Manhattan skyline, why not consider seeing it all at once in a once-in-a-lifetime helicopter tour of the Big Apple? These trips are well worth the price-tag as you'll see the city as very few have seen it before.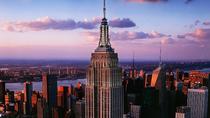 2181 Reviews
The must see for any visitor to New York City, the World's Most Famous Building is on every list for its Observatory's spectacular indoor and outdoor ... Read more
Location: New York City, New York
Duration: 2 hours (approx.)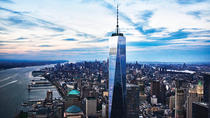 370 Reviews
There are a million things to experience in New York City, but this is one in a million. The One World Observatory is the latest and greatest Big Apple ... Read more
Location: New York City, New York
Duration: Flexible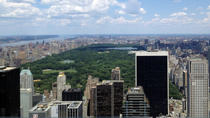 1695 Reviews
Daytime or night-time - anytime is the right time to visit the Top of the Rock Observation Deck. Perched 70 stories above the city at Rockefeller Plaza, the ... Read more
Location: New York City, New York
Duration: 60 minutes (approx.)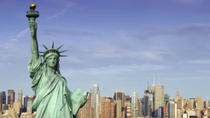 963 Reviews
Enjoy an in-depth experience of two top New York City attractions with this special-access tour, a Viator Exclusive available nowhere else. Learn about the ... Read more
Location: New York City, New York
Duration: Guided tour 2 hours; self-guided 3-5 hours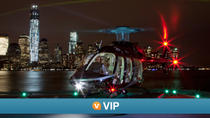 114 Reviews
Get unbeatable views of Manhattan from the sky and water on this exclusive VIP tour in New York City! Hop aboard a luxury helicopter and soar over the Brooklyn ... Read more
Location: New York City, New York
Duration: 1 hour 45 minutes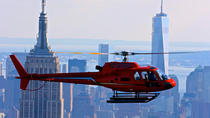 267 Reviews
Take the ultimate helicopter tour over New York! This 20-minute aerial tour covers all five Boroughs. You'll see the Statue of Liberty, Chrysler Building, ... Read more
Location: New York City, New York
Duration: 20 minutes (approx.)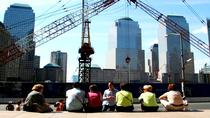 617 Reviews
The World Trade Center once stood tall and prominent, one of the world's largest financial complexes and a symbol of New York City. This New York City ... Read more
Location: New York City, New York
Duration: 2.5 or 3-hours