While people often opt for Manhattan when planning a trip to New York City, the destination is actually composed of five boroughs. Each borough -- including Manhattan, Brooklyn, Queens, The Bronx and Staten Island -- features worthwhile offerings worth exploring. 
Manhattan is where you'll find the most tours and attractions, and it is the most heavily frequented by tourists. It is composed of a number of distinct neighborhoods with unique offerings. For example, while Times Square is where you'll find flashing neon signs, giant billboards, themed restaurants, Broadway shows and actors dressed up as colorful characters, SoHo is known for its excellent shopping offerings. In the Meatpacking District, you'll encounter the stylish side of the city with upscale shops and posh nightclubs, while in Chelsea you can spend hours perusing the many art galleries. Fill up your MetroCard and spend time hopping around the different neighborhoods and getting to know their personalities. Additionally, visit world-renowned attractions like the Empire State Building, Statue of Liberty, Chrysler Building, Central Park and the Metropolitan Museum of Art. 
Brooklyn is the hipster capital of the world. Neighborhoods where at one time people wouldn't even think of stepping foot into -- like Williamsburg and Bushwick -- are now littered with farm-to-table restaurants, craft cocktail bars, beautiful parks, art galleries, wineries, breweries, distilleries and venues offering fun things to do. Of all the boroughs Brooklyn is the most populous, and if it were its own city would be the fourth-largest in the country. Some top attractions in Brooklyn include Coney Island, the Brooklyn Museum, the Brooklyn Bridge, the Brooklyn Botanic Garden and Prospect Park. 
Visiting Queens is like traveling the world in one day, as it is the most ethnically diverse borough with over 170 languages spoken. One of the most interesting Queens neighborhoods is Jackson Heights, or Little India, full of Indian restaurants, shops and even a Bollywood movie theater. Moreover, Queens is home to NYC's second-largest Chinatown. Queens is a great place to sample authentic ethnic cuisine as well as peruse some museums like P.S. 1 Contemporary Art Center, the NY Hall of Science and the Museum of the Moving Image, see a Mets game and visit the Flushing Meadows–Corona Park. 
Known as the birthplace of rap and hip hop and the home of the Yankees, The Bronx has a unique culture of its own and many worthwhile attractions. The Bronx Zoo is one of the most popular local attractions, home to over 6,000 animals, a butterfly garden, a 4-D theater, sea lion and penguin feedings, camel rides and much more. Another must-experience in the Bronx is the New York Botanical Garden, which features 250 acres (101 hectares) of vibrant flowers and educational gardens. Some other top attractions in The Bronx include Orchard Beach, the Edgar Allan Poe Cottage, Woodlawn Cemetery, Hall of Fame for Great Americans and Van Cortlandt Park. 
Of all the boroughs Staten Island feels most like the suburbs and is divided into about six main neighborhoods. This borough is home to one of New York's best free and scenic experiences, riding the Staten Island Ferry. It also has the Historic Richmond Town, a living history village and museum complex and includes 30 original historic structures as well as the country's oldest homes. Other top Staten Island attractions include the Staten Island Children's Museum, Chinese Scholar's Garden, Staten Island Zoo, Snug Harbor Cultural Center and Franklin D. Roosevelt Boardwalk and Beach.
406 Reviews
The new culinary center of the Big Apple, where food and dining trends are dispersed to the rest of the country, is Brooklyn. And with this half-day tour, you ... Read more
Location: New York City, New York
Duration: 4.5 hrs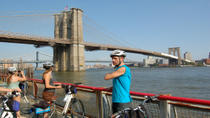 59 Reviews
The Brooklyn Bridge Bike Tour lets you safely explore the best of Manhattan by bike. Pedal on the new Hudson riverside bike trail, past famous landmarks and ... Read more
Location: New York City, New York
Duration: 3 hours (approx.)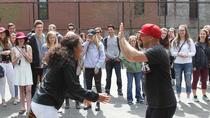 45 Reviews
If you're into hip-hop, or want to see another side of NYC, take a tour with one of hip-hop's Grandmasters! Suitable for all ages, this one-of-a-kind ... Read more
Location: New York City, New York
Duration: 4 hours
Saturdays only May-November: 3 hours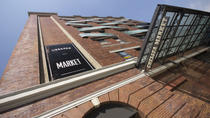 47 Reviews
The High Line, an elevated freight rail line converted into a park, has become a classic New York City attraction. Couple it with Chelsea, the neighborhood it ... Read more
Location: New York City, New York
Duration: 2 hours (approx.)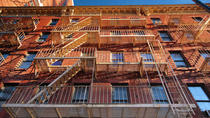 33 Reviews
Known today for popular restaurants, shops and tourism, the Manhattan neighborhoods of SoHo, Little Italy and Chinatown boast some of New York City's richest ... Read more
Location: New York City, New York
Duration: 2 hours (approx.)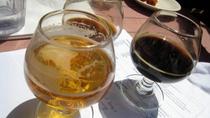 15 Reviews
Tired of ordering the same old brew? Find a new favorite on this craft-beer crawl in New York City! Join your knowledgeable guide on a tour of Brooklyn, and ... Read more
Location: Brooklyn, NY
Duration: 3 hours (approx.)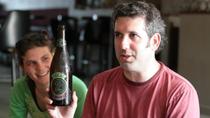 14 Reviews
Learn about Brooklyn's beer-brewing past and present on a guided walking tour of a local brewery and the history-rich neighborhood in which it's located. ... Read more
Location: Brooklyn, New York
Duration: 3 hours 30 minutes (approx.)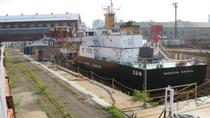 9 Reviews
See a unique part of New York City and learn something new about US history on this guided tour of Brooklyn Navy Yard, located on the borough's historic ... Read more
Location: New York City, New York
Duration: 2 hours (approx.)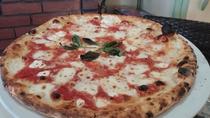 1 Review
Enjoy a unique, 3-hour food tasting and cultural walking tour in one of New York City's most unexplored and underrated boroughs — Queens. Experience ... Read more
Location: New York, New York
Duration: 3 hours (approx.)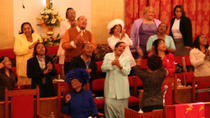 482 Reviews
Spend Sunday morning in Harlem, the ethnically diverse borough of New York. You'll join a local church congregation and experience the soul-stirring power of ... Read more
Location: New York City, New York
Duration: 4 hours (approx.)