New York City's Brooklyn borough is home to a number of authentic ethnic eateries, craft cocktail venues, ambient wine bars, breweries, and laid-back restaurants serving innovative cuisine, often for a reasonable price. For example, for an affordable brunch you can head to Cameo (93 N 6th Street), which offers a deal of a full meal and three alcoholic brunch drinks for $19.99. At Huckleberry Bar (588 Grand Street) you can enjoy craft and classic cocktails -- especially during Happy Hour from 4pm to 8pm Monday through Friday and 12pm to 4pm on Saturday and Sundays when it's $3 off house cocktails and $2 off draft beers, house wines and well liquor. In Brooklyn you'll also find a number of farm-to-table restaurants focusing on artisanal dishes made with local ingredients, like The Farm on Adderley, Colonie and 606 R & D.
The best way to get to explore Brooklyn's best food and drink offerings is through a tour with a knowledgeable guide. A
Craft-Beer Crawl of Brooklyn
allows you to sample 10+ brews made right in Brooklyn. You'll explore the bars of Williamsburg to learn how beer is made, hear about the history of craft beer in the borough and learn first-hand by tasting.
A
Brewery and Beer-Tasting Tour in Brooklyn
is another great way to learn about the borough's brew culture. Fun fact: Brooklyn was a mecca for beer brewing for most of the 1900s, with more than 40 breweries before 1970. Why did they all disappear and why are they now returning? You'll learn on this tour while also touring historic buildings that once housed breweries, visiting bars and a local brewery and indulging in some gourmet New York pizza.
For a mix of beer, wine, spirits and food in Brooklyn opt for a
Brooklyn Brewery, Winery and Distillery with Lunch Tour
. The excursion begins at the iconic Brooklyn Brewery, where you can sample a pre-prohibition-style pilsner, a smooth yet complex brown ale and a refreshingly bitter lager, to name a few of their offerings. You'll pair your brews with some gourmet pizza for the total Brooklyn experience. Next you'll head to Brooklyn Winery, a boutique urban winery specializing in premium small-batch wines made with minimal interference, letting the fruits organically speak for themselves. End the tour at the artisanal New York Distilling Company, which is passionate about using high quality, local ingredients for ethically produced Brooklyn-inspired spirits like "Perry's Tot – Navy Strength Gin" and "Dorothy Parker – American Gin." There will also soon be a rye that visitors will be able to sample, as it's currently in the aging process.
Foodies will enjoy a
Local Flavors of Brooklyn Small-Group Walking Tour
, which introduces you to Brooklyn's Carroll Gardens neighborhood through local cuisine. Restaurant-hop around both historical and modern eateries while learning about the history of the community and its ethnic influences. A few of the many stops along the way include a Middle Eastern bakery, Italian coffee shop and old-time soda fountain.
Contributed by Jessica Festa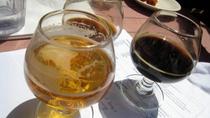 16 Reviews
Tired of ordering the same old brew? Find a new favorite on this craft-beer crawl in New York City! Join your knowledgeable guide on a tour of Brooklyn, and ... Read more
Location: Brooklyn, NY
Duration: 3 hours (approx.)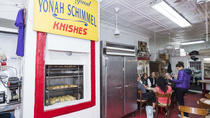 411 Reviews
The new culinary center of the Big Apple, where food and dining trends are dispersed to the rest of the country, is Brooklyn. And with this half-day tour, you ... Read more
Location: New York City, New York
Duration: 4.5 hrs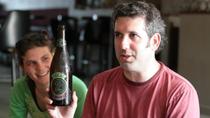 14 Reviews
Learn about Brooklyn's beer-brewing past and present on a guided walking tour of a local brewery and the history-rich neighborhood in which it's located. ... Read more
Location: Brooklyn, New York
Duration: 3 hours 30 minutes (approx.)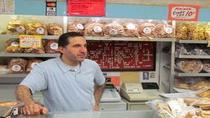 43 Reviews
Escape crowded Manhattan for a less-visited borough – Brooklyn! Eat like a local as you explore the delicious eateries sprinkled around Brooklyn's Carroll ... Read more
Location: Brooklyn, New York
Duration: 3 hours (approx.)