One quintessential experience to have when visiting New York City is attending a major league baseball game. The city is full of passionate fans who would do anything to support their team so it's also a fun way to get to know the local sports culture. For those looking to see a major league baseball game in New York City, you have two choices. The Yankees can be seen at Yankee Stadium in the Bronx while the Mets can be seen at Citi Field in Queens. 
Yankee Stadium can be reached by taking the 4 train from the East Side or the B and D trains from the West Side to 161st Street/Yankee Stadium. The best way to get deals on tickets is to book on the stadium website well in advance. You'll also want to think about what section to sit in. Generally, the bleachers offer the best value as long as you don't mind not having a seat back, with the right-field bleachers tending to offer a more rowdy experience and the left-field bleachers a more family-friendly one. If you don't mind yelling, insults to the opposing team and foul-language, sit near the Bleacher Creatures in Section 203. This group is composed of the Yankees most die-hard fans. 
If you're looking for experiences beyond simply watching the game, you might want to opt to watch a game in a
luxury party suite with Yankees' legends
. You'll chow down on a delicious buffet while hearing stories from guys like Ron Guidry, Dwight Gooden and Joe Pepitone as they sign your memorabilia. Your other option is to take a tour of Yankee Stadium with a Yankees legend – seeing sites like the Yankees dugout, the Club House, Monument Park and the batting cages – before enjoying lunch together at the Hard Rock Cafe. 
For those looking to see a Mets Game, Citi Field can be accessed via the 7 train to Mets/Willets Point Station. Again, remember the further in advance you purchase your tickets the better deals you will find. Try to get a seat in Sections 509 to 517, where you'll have great views of the field for $30 or less. Remember to get to the field early, as this will allow you to see your favorite players warming up at batting practice.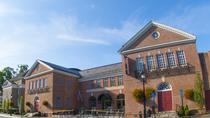 1 Review
To countless Americans, baseball is more than just a game. No place better tells the story of baseball's rich history and rekindles those feelings of ... Read more
Location: Cooperstown, New York
Duration: 60 minutes (approx.)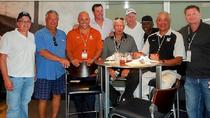 Watch the 2017 New York Yankees vs Tampa Bay Rays on July 29 in a private suite at Yankee Stadium surrounded by some of your Yankee idols like Ron Guidry, ... Read more
Location: New York, New York
Duration: 3 hours (approx.)