For an all-encompassing view of Manhattan, a cruise is the way to go. Choose one that departs around sunset and you are in for a real treat.
From any New York cruise, it's Manhattan's architecture that is the star of the show, and at sunset the skyline looks especially impressive. The recognizable tops of the Empire State and Chrysler buildings both hark back to another era, while new buildings can be seen over the years lending their spires to the skyline. Opt for a dinner cruise with a window seat for the best views you can admire leisurely all evening long.

And let's not forget about the Statue of Liberty, her torch ever more visible at sun down. Marvel at her glow in the encroaching darkness as she beckons to you as she has millions of other travelers over the years.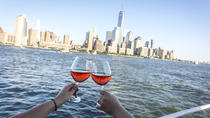 33 Reviews
Meet the newest addition to North River Landing in Manhattan. An expansive floating restaurant and bar brought to you by World Yacht, offers multiple ... Read more
Location: New York City, New York
Duration: 1.5-2 hours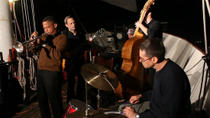 7 Reviews
Step aboard a historic sailing ship and cruise around New York Harbor, taking in magnificent views of New York City on this entertaining evening jazz sail. ... Read more
Location: New York City, New York
Duration: 2 hours (approx.)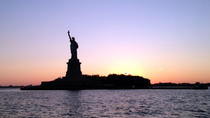 665 Reviews
Take an early-evening New York City Harbor Lights cruise and bask in the glow of the setting sun and glistening harbor lights. While listening to an ... Read more
Location: New York City, New York
Duration: 2 hours (approx.)
518 Reviews
Grab your friends or that special someone and get ready for 3-hours of real New York fun! This New York dinner cruise includes a delicious buffet, an amazing ... Read more
Location: New York City, New York
Duration: 3 hours (approx.)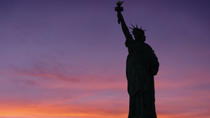 169 Reviews
Unwind as you watch the sun set over the world's most beautiful skyline on this 1-hour cruise aboard an iconic water taxi. Sail along and experience the Statue ... Read more
Location: New York City, New York
Duration: 60 minutes (approx.)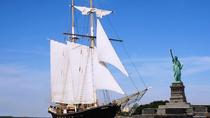 111 Reviews
Step aboard a historic sailing ship and cruise around New York Harbor, taking in magnificent views of this grand city by day. You will enjoy breathtaking views ... Read more
Location: New York City, New York
Duration: 90 minutes (approx.)