From New York City, the mighty executive, legislative and judicial institutions of the nation's capital make a fascinating day trip. Once you arrive in Washington DC, head straight for Capitol Hill, where you'll witness the Capitol itself as well as the White House and other sites familiar from a million news broadcasts. Add in such iconic attractions as the Lincoln Memorial and the Smithsonian National Air and Space Museum and you have a full day of discovery.

If you want more flexibility, why not let the train take the strain and travel in comfort while admiring the scenery along the way. Once in DC, you can choose your own adventure with hop-on hop-off buses which stop at all of Washington's great monuments as well as the Arlington National Cemetery on the Virginia side of the Potomac.

Another option allows you to stay over in Washington and explore the past and present of the United States in more depth. Day one will take you round the familiar highlights, while day two begins with a trip to Arlington National Cemetery and the Changing of the Guard at the Tomb of the Unknown Soldier. From there you'll travel north to Philadelphia to see the great sites of the Old City, birthplace of the United States. History comes alive as you come face-to-face with Independence Hall, Betsy Ross House and of course the Liberty Bell, the city's symbol.

Why not round out your historical journey with a trip to one of the great natural wonders of the world? A four day trip takes you to Washington DC and Philadelphia before arriving at the mighty Niagara Falls. Experience the awesome roar and tingling spray as you head out on the famous "Maid of the Mist" and witness the nighttime light show which turns this beauty spot into a watery wonderland. The next day you'll return to see the falls in their full daylight majesty before heading back to New York City.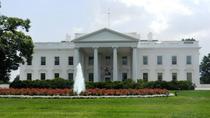 1041 Reviews
Explore beyond the Big Apple with a full-day tour to Washington DC from New York City. You'll capture the spirit of "the home of the brave and land of the ... Read more
Location: New York City, New York
Duration: 13 hours (approx.)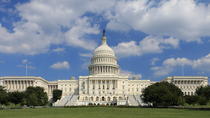 24 Reviews
Enjoy a full-day tour from New York City to the capital of the United States, Washington DC, with a professional guide. Visit iconic landmarks like the ... Read more
Location: New York City, New York
Duration: 14 hours (approx.)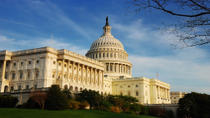 41 Reviews
While in New York, take a trip the City of Brotherly Love and the nation's capital on this 2-day tour through Philadelphia, Washington DC and Amish country. ... Read more
Location: New York City, New York
Duration: 2 days (approx.)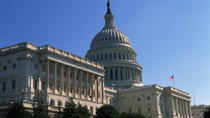 10 Reviews
Enjoy a private day trip from New York City to Washington, DC with your own private driver-guide and vehicle. Be transported in the roomy comfort of a 2015 ... Read more
Location: New York City, New York
Duration: 16 hours (approx.)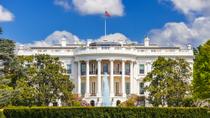 16 Reviews
Get a full day to explore America's capital city on this independent day trip from New York that includes round-trip train transportation and a ticket to a ... Read more
Location: New York City, New York
Duration: 12 hours (approx.)