Seeing as Aotearoa (New Zealand) is part of the Polynesian Triangle, it should come as no surprise that many traditional Maori customs are similar to those found elsewhere in the Pacific. While many travelers are familiar with the luaus of Hawaii, not as many are familiar with a hangi, which is the Maori word for a similar event.

When experiencing a traditional Maori "hangi" feast, importance is placed on the social, cultural, and culinary aspects of the event. In Polynesian culture, man is believed to be derived from the land, and the land is consequently what provides us with life. Once grown and raised from the land, food such as kumara (sweet potato), carrots, lamb, and chicken are then returned underground and cooked in an umu, or earthen oven, which is heated by hot stones. When "laying down a hangi", the first step is to dig a big hole in the ground, at which point the stones are heated by wood which is set ablaze in the confines of the pit. When the stones are white hot, the food is either wrapped in moist leaves or placed in modern, wire baskets, at which point it is covered for three to four hours before emerging as a tender feast.

During the time that the hangi is cooking, groups and families will socialize with each other and prepare to share in the slowly-cooking bounty. Today, when visiting a traditional hangi, although most visitors don't take part in the digging of the umu or the laying of the hangi, many traditional hangi presentations involve removing the food from the earthen oven before bestowing the portions on the hungry attendees. While hangi meals regularly take place in marae (gathering houses) across New Zealand, many of the hangi which are open to visitors take place in the culturally-rich city of Rotorua.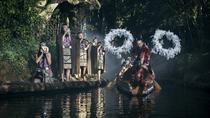 346 Reviews
Complete your adventure through Rotorua with a traditional Maori "hangi" feast. You'll travel by coach to Tamaki Maori Village where your local guide ... Read more
Location: Rotorua, New Zealand
Duration: 3 hours 30 minutes (approx.)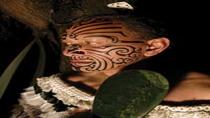 12 Reviews
Immerse yourself in the fascinating life of New Zealand and enjoy two of the most popular attractions in Christchurch! After a guided tour of the Willowbank ... Read more
Location: Christchurch, New Zealand
Duration: 4 hours 30 minutes (approx.)