Middle-earth, dreamed up by J.R.R Tolkien, is the hometown of the characters in The Lord of the Rings trilogy. Thanks to New Zealand film-maker Peter Jackson, Middle-earth came alive with Jackson's use of New Zealand's visually stunning landscapes as its backdrop.

From the hills of Matamata came Hobbiton, from the volcanic region of Mt Ruapehu came Mt Doom where The Ring was forged, and from Queenstown and its surroundings came the Eregion Hills, the Pillars of Argonath and other scenic locations.
His use and adaptation of the landscape was so visionary and so committed, that many sites where filming took place have been kept as he left them. Visit the Shire, the Gardens of Isengard where Gandalf rode to see Saruman and Orcs felled the trees, the River Anduin where Aragon was washed ashore after the attack of the Wargs, and Helms Deep.

Now, with Jackson's next three-part movie set under way, LOTR fans can experience Middle-earth 60 years before LOTR even took place in The Hobbit: An Unexpected Journey. Get a sneak peak of both the LOTR and Hobbit sets before the second part of the three-part series, The Hobbit: The Desolation of Smaug, is released in December 2013.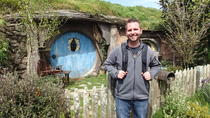 257 Reviews
See two magical places come to life on this day tour from Auckland. First explore the Waitomo Glowworm Caves and be entranced by the thousands of twinkling ... Read more
Location: Auckland, New Zealand
Duration: 12 hours 30 minutes (approx.)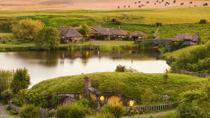 16 Reviews
Do and see it all on a five-day adventure from Auckland that takes you to Waitangi, Rotorua, Waitomo and Middle-earth! Your journey reveals the history and ... Read more
Location: Auckland, New Zealand
Duration: 5 days (approx.)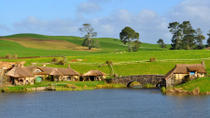 167 Reviews
Enter the magical world of 'the Shire' on this small-group movie set tour to Hobbiton from Auckland. See where the The Lord of the Rings trilogy was filmed ... Read more
Location: Auckland, New Zealand
Duration: 8 hours (approx.)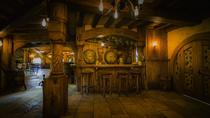 43 Reviews
Immerse yourself in the otherworldly beauty of New Zealand's North Island on a two-day escape from Auckland. From Rotorua's famous geysers and the glowing ... Read more
Location: Auckland, New Zealand
Duration: 2 days (approx.)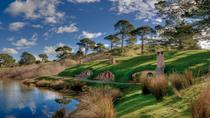 88 Reviews
Lord of the Rings trilogy fans – return to the lands of Middle-earth and the Shire on this fascinating half-day tour of the Hobbiton Movie Set from Rotorua. ... Read more
Location: Rotorua, New Zealand
Duration: 4 hours 30 minutes (approx.)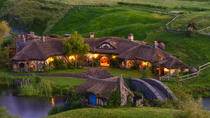 46 Reviews
Visit the Hobbiton Movie Set for the ultimate behind-the-scenes look at where 'The Lord of the Rings' and the 'Hobbit' trilogies were filmed. You and your ... Read more
Location: Auckland, New Zealand
Duration: 8 hours (approx.)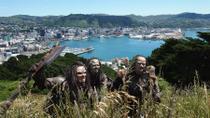 128 Reviews
Explore Middle-earth on this 'Lord of the Rings' location tour. Re-create scenes from 'The Lord of the Rings' book and movies, and see how Middle-earth was ... Read more
Location: Wellington, New Zealand
Duration: 8 hours (approx.)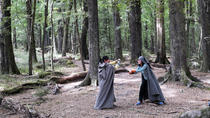 59 Reviews
If you're a movie fan or lover of beautiful landscapes, take the opportunity to see film locations from 'The Lord of the Rings' films on this Middle-earth tour ... Read more
Location: Queenstown, New Zealand
Duration: 4 hours 15 minutes (approx.)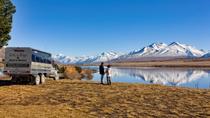 88 Reviews
Immerse yourself in the magic of the Lord of the Rings trilogy on this 9-hour adventure to Edoras (Mount Sunday) from Christchurch. Explore with your ... Read more
Location: Christchurch, New Zealand
Duration: 9 hours (approx.)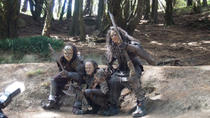 81 Reviews
Follow in the footsteps of Bilbo, Frodo and Gandalf on a half-day 'Lord of the Rings' tour from Wellington. See where Middle-earth was created in New Zealand's ... Read more
Location: Wellington, New Zealand
Duration: 4 hours (approx.)