When it comes to countries that care about conservation, New Zealand has got it right. After all, this is a country where nearly 30% of the total land area is protected as some form of parkland, and within that parkland are sensitive species which are either endangered or extremely threatened.
But what about in the cities?
While many travelers to New Zealand are fortunate enough to explore the parks, others only have time to visit cities such as Auckland, Christchurch, or Wellington. Luckily for visitors to the capital city, Zealandia is a compound only a mile outside of Wellington which has worked to recreate the original environment suited for native bird species.
Here, in this sprawling, 550-acre sanctuary which is protected by a state-of-the-art fence, species of birds which had disappeared from the North Island are once again being reintroduced to the wild. Before the arrival of humans approximately 800 years ago, New Zealand was a nation that was free of mammals and completely covered in birds. Since the introduction of mammals, however, many of the bird species have completely disappeared or have been driven to remote outer islands. Through the work of Zealandia, however, species you would never get the chance to see such as the tuatara, hihi, and little-spotted kiwi bird are all living within the confines of the sanctuary.
Much different than a zoo, Zealandia is a fully-functioning ecosanctuary where the birds live in the wild in the same way as they would normally. Birdwatchers have the chance to spot over 40 different species of endemic and native birds, some of which aren't found anywhere else on the main islands of New Zealand. There are over 18 miles of walking tracks within the Zealandia Sanctuary, and roaming guides can help you find species or point you in the right direction.
One of the most exciting tours in the entire preserve is the evening tour where you're led through the preserve in search of the little spotted kiwi. These iconic birds to the islands of New Zealand are rarely encountered in the wild, although there are high chances of spotting one here in Zealandia while wandering in the still of the night.
Since Zealandia is tucked in its own valley on the western outskirts of Wellington, it's easy to forget that the nation's capital is literally just over the next ridge. For travelers who don't have the time to venture to the parks or the bush, a couple of hours spent wandering through Zealandia can feel like a trip across the island. The nice part, of course, is that when you're through with bird watching in the intriguing and relaxing sanctuary, you can return to the comforts of urban Wellington and the modern conveniences of the city.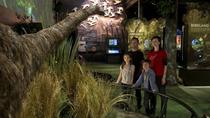 9 Reviews
Take a trip through time and see the evolution of New Zealand's wildlife brought to life at Zealandia, one of New Zealand's premier eco-attractions located ... Read more
Location: Wellington, New Zealand
Duration: Flexible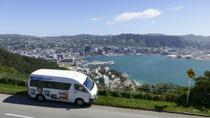 42 Reviews
Discover the best of Wellington on a scenic hop-on hop-off tour that travels to top sights within the city and surroundings. See attractions including Mt ... Read more
Location: Wellington, New Zealand
Duration: 1 day (approx.)
13 Reviews
Enjoy a night discovering New Zealand's evolution and natural history at Zealandia, located just minutes from central Wellington. The discovery begins with a ... Read more
Location: Wellington, New Zealand
Duration: 2 hours 30 minutes (approx.)