Top Nightlife Experiences in Nice
By Viator, March 2018
The French Riviera is obviously a beautiful region of the country, and its mild weather makes it a great year-round destination. In fact, even in the early spring you can spend your days on the beach, if not sunbathing, at least relaxing at one of the many beach clubs. But what is there to do at night in and around Nice? Here are our nightlife suggestions.

Nightlife in Nice
The best way to find your favorite nightlife activities in Nice is to get lost in the back streets of Vieux Nice, the old city center. Here you'll find upscale cocktail bars like Smarties, rowdy pubs like Wayne's, cool jazz clubs like Staccato, and plenty of other places with outdoor seating to while away the evening hours over a bottle (or two).

Nightlife in Cannes
Even if you're not in town for the impossibly glamorous Cannes Film Festival, you can still find plenty of debauchery and fun to be had once the sun goes down. Here, the action usually happens in restaurants that miraculously turn into lounges and dance clubs later on in the evening; Le Tantra is hip, La Chunga is where you go if you're feeling like mixing with the locals, and Le Baoli is all about the Benjamins – as in, you'll need a lot of them to get through the night.

Nightlife in Monaco
While even Cannes nightlife gives you the option of watching your budget, in Monaco you really don't have that choice. Start off at the relatively the Brasserie de Monaco, which has a decent happy hour and a laid-back vibe. Jimmy'Z is where everyone goes when the night gets started, at an eye-opening 11pm; if you're still on your feet, then it's back to the Living Room, which gets its groove on starting in the wee hours.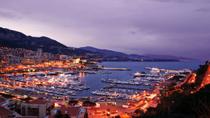 137 Reviews
Enjoy Monaco's glamorous atmosphere on a small-group evening dinner tour from Nice. You'll drive along the seaside corniche to Monte Carlo, where elegant ... Read more
Location: Nice, France
Duration: 5 hours (approx.)
Enjoy an exciting night of glamor in the Principality of Monaco, where the nightlife is an integral part of its legend. Experience the views at night and the ... Read more
Location: Nice, France
Duration: 5 hours (approx.)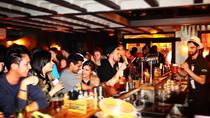 2 Reviews
Get together with a group of like-minded people and go out for a night of drinking and dancing in multiple pubs or bars in a night. You will walk to each ... Read more
Location: Nice, France
Duration: 5 hours (approx.)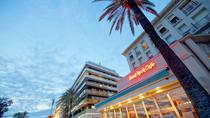 4 Reviews
Skip the waiting list and enjoy priority seating at the all-new Hard Rock Cafe Nice, France's second Hard Rock Cafe location after Paris. Enjoy a 2-course or ... Read more
Location: Nice, France
Duration: 90 minutes (approx.)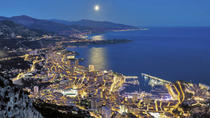 Let you conquer yourself by the magic sunsets of Monaco, with a qualified guide/driver during a shared full day tour! Spend a magical evening in Monaco. ... Read more
Location: Nice, France
Duration: 4 hours (approx.)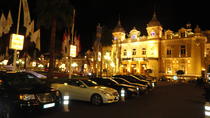 Come and be part of the luxury life of Monaco during the evening / night. It's the one of the places where the city is not sleeping. Lights , luxury cars , ... Read more
Location: Nice, France
Duration: 5 hours (approx.)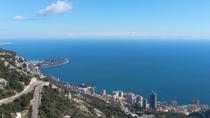 Venture into Monte Carlo at night with this private 5-hour tour from Nice. A private driver and guide will escort you to the region where you will enjoy guided ... Read more
Location: Nice, France
Duration: 5 hours (approx.)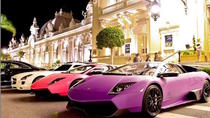 Short description: Your guide will meet you at the agreed place and take you for a night ride to the famous and glomaour Principality of Monaco, ... Read more
Location: Nice, France
Duration: 6 hours (approx.)