Keats celebrated the "season of mists and mellow fruitfulness" while Nat King Cole sung of "the falling leaves drift by the window/The autumn leaves of red and gold..."

The poignant blaze of fall can bring out the poet or crooner in us all. And there are few places in the world where that golden, fiery display is as magnificent as upstate New York. If you're visiting Manhattan in fall it makes a great escape. But first to get off the island – bridge or tunnel? Neither! Step aboard for a cruise up the Hudson River – once you get to Bear Mountain you'll find it hard to believe you're less than 50 mi (80 km) from Times Square.

Or, if you're in Boston, you have some of the finest New England fall vistas within easy reach. Enjoy rolling hills of deciduous technicolor on a full day which includes lunch and a visit to an apple orchard where you can enjoy the fruits of the harvest. Or head south to beautiful Cape Cod. Once the crowds have abated a little after summer, you can take full advantage of natural and historic sights from rich fall colors to Hyannisport, famed compound of the Kennedy family (though closed to just about everyone else).

For true leaf-peepers, a multi-day tour is your best bet to fully enjoy the seasonal phenomenon. Travel from Manchester, New Hampshire through Vermont, Rhode Island and Maine on a quest to see the fall foliage at its peak.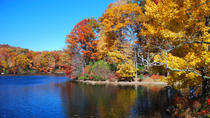 124 Reviews
Escape NYC and take a leisurely cruise up the Hudson River to historic Bear Mountain. You'll enjoy a 2.5 hour cruise each way with an Onboard Oktoberfest – ... Read more
Location: New York City, New York
Duration: 8 hours (approx.)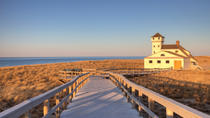 83 Reviews
Autumn is a special time on Cape Cod, so enjoy it to the fullest on this luxury coach tour and scenic sightseeing cruise, affording amazing views of New ... Read more
Location: Boston, Massachusetts
Duration: 9 hours (approx.)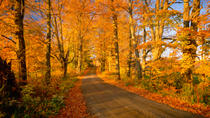 334 Reviews
Marvel at the spectacular New England countryside on this scenic fall foliage tour from Boston. Bring your camera along for a drive east among gently rolling ... Read more
Location: Boston, Massachusetts
Duration: 8.5 - 9 hours
Enjoy a drive across the Kancamagus Highway, one of the most scenic roads in New England. Walk the Flume Trail, a natural gorge. Ride the Cannon Mountain ... Read more
Location: Manchester, New Hampshire
Duration: 10 hours (approx.)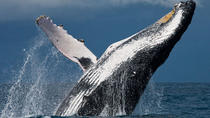 Join us on a 6-night tour of Cape Cod and New England. Take a day to explore Martha's Vineyard, a day to go to Provincetown and enjoy a whale watching tour. A ... Read more
Location: Boston, Massachusetts
Duration: 7 days (approx.)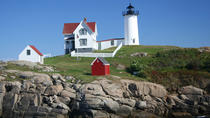 Enjoy the spectacular beauty of New England on this scenic 7-day trip. Explore the Light House Trail with the first stop at Nubble Light. Continue onto Squam ... Read more
Location: Manchester, New Hampshire
Duration: 7 days (approx.)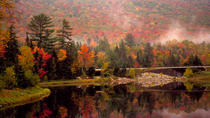 Enjoy the spectacular beauty of New Hampshire Fall foliage as the trees turn turn brilliant shades of red and gold. Explore the Light House Trail with the ... Read more
Location: Manchester, New Hampshire
Duration: 10 days (approx.)