The vibrant colors of autumn can bring out the poet in anyone, and admiring the fall foliage is practically an annual rite of passage in areas where the flora is right. Here are a few of the best places in North America to marvel at nature's artwork.
Hudson Valley, New York, USA
There are few places in the world where the golden, fiery display of autumn leaves is as magnificent as New York state. If you're visiting New York City in fall, a trip to the Hudson Valley makes a great escape from Manhattan. A cruise or helicopter ride up the Hudson River to Bear Mountain is a great way to view the foliage, and it's fewer than 50 miles (80 kilometers) from Times Square.
Cape Cod, Massachusetts, USA
A little ways south, the leaves are especially beautiful in Cape Cod. Once the summer crowds have lessened, it's possible to take full advantage of the Cape's natural and historic sights like the rich fall colors and Hyannisport, the famed Kennedy family compound.
New England, USA
For die-hard leaf-peepers, a multi-day tour through New England is the best way to fully enjoy the autumn colors. Travel through Connecticut, Rhode Island, Massachusetts, New Hampshire, Vermont, and Maine to see the fall foliage at its peak.
Laurentian Mountains, Quebec, Canada
Quebec is famous for its autumn colours because of the sugar maple trees, and the Laurentian Mountains offer one of the most beautiful displays of fall foliage in North America. A helicopter ride over Mont Tremblant is a great way to take in the gorgeous colors.
Nova Scotia and Prince Edward Island, Canada
Because the warm waters of the Gulf of St. Lawrence and the Northumberland Strait give Prince Edward Island a relatively moderate climate, the province's forests have one of the longest fall foliage periods in the Northeast. In Nova Scotia on Cape Breton Island, the Cabot Trail is hailed as one of the world's most beautiful drives.
Victoria, British Columbia, Canada
Visiting Victoria's famous Butchart Gardens on a crisp fall day is a great way to see some of the West Coast's most beautiful autumn displays. Families with kids will enjoy exploring the more than six miles (10 kilometers) of trails in Pendray's Corn Maze, too.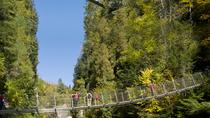 4 Reviews
Comfortably seated in your chair, go as fast as 50 km/h across the forest, over the waterfall and the giant pothole.  A big wow for the whole family.  Whether ... Read more
Location: Quebec City, Canada
Duration: 45 minutes (approx.)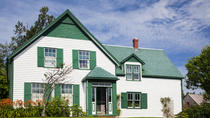 33 Reviews
Discover the picturesque region of Prince Edward Island known as the Green Gables Shore on this half-day tour from Charlottetown. Located on the island's ... Read more
Location: Charlottetown, Canada
Duration: 4 hours (approx.)
The Fall Foliage bike ride is an amazing way to see Boston's most famous green spaces in a 'green' way while the colors of autumn settle in. Discover Frederick ... Read more
Location: Boston, Massachusetts
Duration: 4 hours (approx.)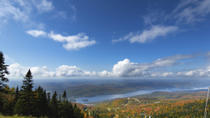 191 Reviews
Explore Canada's beautiful Laurentian Mountains on this day trip from Montreal. As you make your way along narrow country lanes that crisscross the scenic ... Read more
Location: Montreal, Canada
Duration: 10 hours (approx.)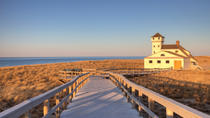 92 Reviews
Autumn is a special time on Cape Cod, so enjoy it to the fullest on this luxury coach tour and scenic sightseeing cruise, affording amazing views of New ... Read more
Location: Boston, Massachusetts
Duration: 9 hours (approx.)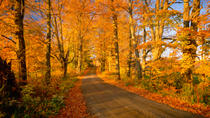 377 Reviews
Marvel at the spectacular New England countryside on this scenic fall foliage tour from Boston. Bring your camera along for a drive east among gently rolling ... Read more
Location: Boston, Massachusetts
Duration: 9 hours (approx.)
Enjoy an autumnal brunch while we cruise past the golden Palisades! Climb aboard the  Manhattan  or  Manhattan II - a cozy, elegant, 1920s-style yachts - as ... Read more
Location: New York, New York
Duration: 2 hours 45 minutes (approx.)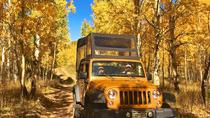 Climb 5,000 feet above Canon City into the high gold mining districts to witness the yearly color change of the aspens on this full-day tour. The Colorado leaf ... Read more
Location: Cañon City, Colorado
Duration: 6 hours (approx.)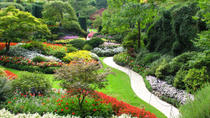 118 Reviews
This full-day narrated sightseeing tour takes you from downtown Vancouver to Victoria. Visit the world-famous Butchart Gardens and discover downtown Victoria. ... Read more
Location: Vancouver, Canada
Duration: 13 hours (approx.)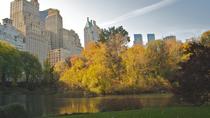 Your guide will bring you through the world's most famous urban park during all its autumn glory. There is nothing quite like seeing leaves come into full ... Read more
Location: New York, New York
Duration: 3 hours (approx.)