Centrally-located in the Bay of Plenty and home to a deep water harbor, the port of Tauranga is a popular cruise hub with over 85 ships per year. The cruise port itself is actually located in the township of Mt. Maunganui, a laidback beach town which is 7km from the streets of downtown Tauranga. The Tauranga cruise port is also convenient for day trips to Rotorua, where steaming geysers and geothermal wonders create a fascinating, otherworldly landscape.
How to get to Tauranga
From the cruise ship dock at Salisbury Wharf it's only a five-minute walk into Mt. Maunganui. Many cruise lines also provide shuttles to the town's i-SITE visitor center, and all of the attractions in Mt. Maunganui are within a ten-minute radius of the cruise port. In order to reach the city of Tauranga, you can either ride the Bay Hopper bus for a 20-minute ride into town, or cut the drive to only ten minutes by hopping in a private taxi. Or, if you would prefer to hop back on a boat, there is a ferry service between Salisbury Wharf and the Tauranga waterfront which is run by Tauranga Water Transport. To reach Rotorua, many cruise lines offer shore excursions which provide transport for the one-hour journey. 
One Day in Tauranga
Visitors with a day at the Port of Tauranga have two different options for how to spend the day: Explore the communities of Tauranga and Mt. Maunganui, or take a shore excursion to the city of Rotorua. 
For those who choose to stay in town, start the day by grabbing a bite at a café in Mt. Maunganui. This is "surf city" for the Bay of Plenty, and the beach town vibe and consistent waves create an artsy and laidback community. Follow the road north towards "The Mount" beach for a look at the shoreline and surfers, and those who are feeling particularly fit can make the climb to the top of "The Mount." This 750 ft. promontory offers panoramic views looking out over the beach and back towards the city of Tauranga, and it's the perfect place to stretch your legs and enjoy an hour-long hike. After you've soaked up the Maunganui beach scene, head to The Strand in downtown Tauranga for the dining, entertainment, and shops.

While Tauranga might be one of the fastest-growing cities in New Zealand, a visit to the historic Brain Watkins house provides a glimpse of 19th-century New Zealand. Constructed out of native kauri wood, the house is still in the exact same order as it was over 130 years ago.


For those heading to Rotorua, the shore excursion to the geothermal playground will likely occupy the whole day. Given Rotorua's large population of Maori, try to find a tour which combines the thermals with a visit to a Maori marae.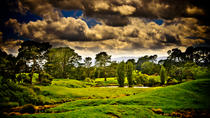 37 Reviews
Enter a world of hobbits and hot pools when your cruise ship is in port in Tauranga. This shore excursion to Middle Earth takes you on a tour of the Hobbiton ... Read more
Location: Tauranga, New Zealand
Duration: 7 hours 30 minutes (approx.)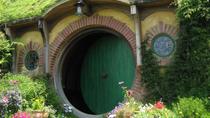 32 Reviews
This wonderful tour to Hobbiton, a short drive from Tauranga, takes us to the farm selected by Peter Jackson as a setting for his Lord of the Rings and Hobbit ... Read more
Location: Tauranga, New Zealand
Duration: 5 hours 30 minutes (approx.)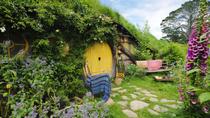 21 Reviews
Step off your cruise ship in Tauranga and enter Middle-earth on a 2-hour guided visit to the Hobbiton movie set, featured in 'The Lord of the Rings' and 'The ... Read more
Location: Tauranga, New Zealand
Duration: 5 hours 30 minutes (approx.)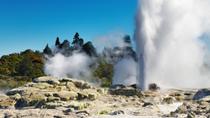 105 Reviews
Take in the highlights of New Zealand's most beautiful city, Rotorua, when your cruise ship docks in Tauranga. Receive a traditional welcome at Whakarewarewa, ... Read more
Location: Tauranga, New Zealand
Duration: 7 hours 30 minutes (approx.)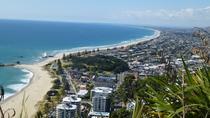 28 Reviews
Experience the best of Tauranga and Mount Maunganui. From its golden sand beaches, stunning views, kiwi fruit orchards, Gate Pa battle site and The Elms ... Read more
Location: Tauranga, New Zealand
Duration: 3 hours (approx.)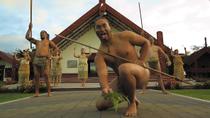 24 Reviews
When your cruise ship docks in Tauranga, gain insights into New Zealand's rich Maori culture and amazing geothermal hot springs on a shore excursion to ... Read more
Location: Tauranga, New Zealand
Duration: 7 hours (approx.)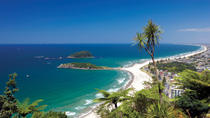 16 Reviews
Explore New Zealand's Tauranga region with a private guide when your cruise ship docks in the Bay of Plenty. Your 5-hour shore excursion highlights the ... Read more
Location: Tauranga, New Zealand
Duration: 5 hours (approx.)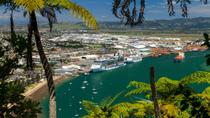 2 Reviews
Make the most of your time in port at Tauranga on an easy 2.5-hour walking tour with a knowledgeable local guide. Just steps from your cruise ship, explore the ... Read more
Location: Tauranga, New Zealand
Duration: Varies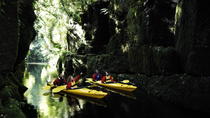 Enjoy the wonderful calm Lake McLaren where serenity takes a new name. Gently paddle past a multitude of birdlife, literally within paddles' reach. Sheer ... Read more
Location: Tauranga, New Zealand
Duration: 4 hours (approx.)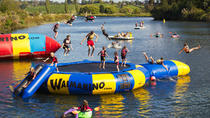 The action-packed excitement at Waimarino Adventure Park is an ideal place to unleash the kids while you're in port in Tauranga. Swap your cruise ship for a ... Read more
Location: Tauranga, New Zealand
Duration: 3 hours 30 minutes (approx.)