Hadrian's Wall was built in the 2nd century AD during the reign of the emperor for whom it was named. At the time it marked the northernmost limit of the Roman Empire.
The stone fortifications, stretching between present-day Newcastle and Carlisle, represent the greatest monument of Roman Britain and are protected as a UNESCO World Heritage site.
The longest preserved stretches of wall are between the towns of Chollerford and Walton, while along its route you will find the remains of numerous forts as well as a temple dedicated to the goddess Mithras at Carrawburgh.
Practical Info
The wall forms one of the most popular walking routes in Britain, the full trail covering 84 miles (135 kilometers) and taking around seven days to complete.
There are bed & breakfast inns all along the route for overnight stays and the terrain is relatively gentle apart from a stretch of hilly country around the halfway point. For a shorter trip, head to the town of Vindolanda, about halfway between Carlisle and Newcastle, for some of the most impressive remains.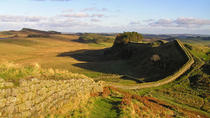 114 Reviews
Join this small group tour (maximum 16 passengers) and travel to the amazing and mysterious 15th century Rosslyn Chapel, across the historic Scotland/England ... Read more
Location: Edinburgh, United Kingdom
Duration: 10 hours 30 minutes (approx.)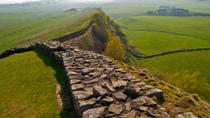 111 Reviews
Travel through 2,000 years of history as you visit ancient Roman sites such as Hadrian's Wall, Dere Street, Birdoswald Fort, Steel Rigg and historic villages ... Read more
Location: Edinburgh, United Kingdom
Duration: 10 hours 30 minutes (approx.)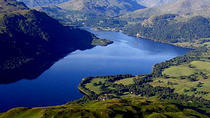 12 Reviews
Spend three days discovering the secrets of Roman Britain and the stunning English Lake District on this small group tour from Edinburgh. Cross the border into ... Read more
Location: Edinburgh, United Kingdom
Duration: 3 days (approx.)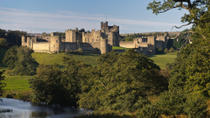 2 Reviews
Discover some of northern England's most picturesque regions on this 5-day excursion from Edinburgh. With an expert driver-guide, enjoy a scenic journey along ... Read more
Location: Edinburgh, United Kingdom
Duration: 5 days (approx.)