3302 Reviews
Address:

Arizona Memorial Place, Pearl Harbor 96818, USA

Hours:

Daily 7am–5pm

Admission:

Free
USS Arizona Memorial
The USS Arizona was the site that suffered the most casualties in the Japanese attacks on Pearl Harbor during World War II, with 1,177 lives lost. Today, thousands flock to the oblong floating memorial in Oahu, situated directly above the hull of the sunken battleship, to honor and pay tribute to the fallen and remember the events of that fateful day.
Visitors to the USS Arizona Memorial can explore its airy white walls covered in the names of ship's crewmen who perished on Dec. 7, 1941. Also of note are the maps indicating the sunken ship's layout on the seafloor and the bridges set over open water that offer glimpses of the now-rusty warship. By far Pearl Harbor's most-visited attraction, the memorial is housed within the free World War II Valor in the Pacific National Monument. Access is by timed ticket and includes the viewing of a short documentary covering the attacks, shown in the Memorial Theater.
Insider's Tip: Because the floating memorial sits over the resting place of servicemen, respectful silence is expected when visiting.
Practical Info
The USS Arizona Memorial is on Oahu's south coast, about 12 miles (20 km) west of Waikiki and Honolulu. While free, timed tickets to this popular site are limited to only 1,300 each day, so booking a tour in advance is recommended for guaranteed entry. Some tours include transport from Honolulu and Waikiki and all include round-trip shuttle boat transportation. Visitors should consider allotting one to two and a half hours for a visit to the USS Arizona.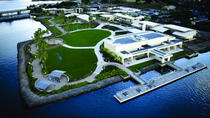 1 Review
The Pearl Harbor Family Package has been created for family traveling with children from 3 to 14 years of age. Tour includes two USS Arizona Memorial ... Read more
Location: Honolulu, Hawaii
Duration: 2 hours (approx.)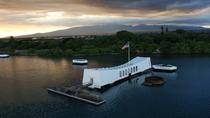 You will be picked up by our chauffeured style driven vehicle and taken to Pearl Harbor where you are offered a cold drink of water or tropical juice before ... Read more
Location: Honolulu, Hawaii
Duration: 5 hours (approx.)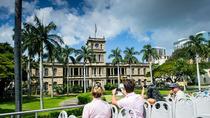 319 Reviews
Experience top Honolulu attractions from an amazing vantage point on this double-decker bus tour from Waikiki. First, visit Pearl Harbor and the USS 'Arizona' ... Read more
Location: Waikiki, Oahu
Duration: 5 hours (approx.)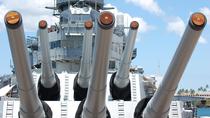 7 Reviews
Enjoy a fast, easy and hassle-free visit to see the sights at Pearl Harbor. Skip the line for the USS 'Arizona' memorial, and transport is included to Pearl ... Read more
Location: Honolulu, Hawaii
Duration: 7 hours (approx.)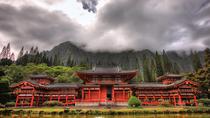 2 Reviews
This 5 star tour highlights Oahu's top spots in one adventurous day. Start your day with a trip to Pearl Harbor to visit the USS Arizona Memorial and Pearl ... Read more
Location: Honolulu, Hawaii
Duration: 12 hours (approx.)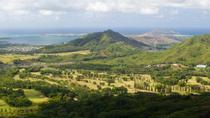 23 Reviews
Discover the rich history and magnificent landscape of Oahu on a full-day tour with an experienced guide. See historic sites such as Nuʻuanu Pali and Pearl ... Read more
Location: Oahu, Hawaii
Duration: 10 hours (approx.)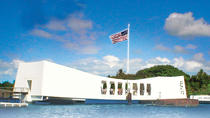 9 Reviews
Experience Arizona Memorial and historical downtown city tour in the comfort and safety of Royal Star vehicle, with seat belt, on board original video and mint ... Read more
Location: Honolulu, Hawaii
Duration: 5 hours (approx.)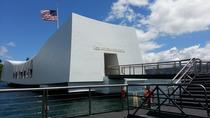 6 Reviews
Skip the lines at Pearl Harbor with this convenient, 6-hour tour, which also includes a trip to Hawaii's largest open-air flea market. Transportation to Pearl ... Read more
Location: Honolulu, Hawaii
Duration: 6 hours (approx.)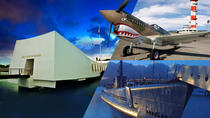 This convenient package to Pearl Harbor allows you to experience many of the sights without having to wait in line. On this 8-hour, small group tour, gain ... Read more
Location: Honolulu, Hawaii
Duration: 8 hours (approx.)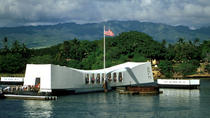 3 Reviews
Everything you need for the tour will be taken care of — inter-island plane tickets, chauffeured transfers from Honolulu Airport to Pearl Harbor where you will ... Read more
Location: Honolulu, Hawaii
Duration: 9 hours (approx.)