Oahu Luaus & Hawaiian Culture
By Viator, October 2016
Oahu's Polynesian heart and soul is what makes Hawaii so special, and the best way to experience the legendary welcome and entertainment is at a traditional Hawaiian luau.

To get things started, pick up some background into the legends and lore by visiting the Polynesian Cultural Center. Oahu's famous 'living museum' re-creates eight Polynesian villages, with arts and crafts from across the Pacific, including the annual excitement of the World Fire Knife Dance competition. While at the center, you can see costumed dancers perform in a Polynesian show, paddle a canoe across a lagoon, watch cultural performances from Tonga and Fiji, and get the lowdown on tattoos and ukuleles.

Across Oahu, hotels and companies such as Paradise Cove bring Polynesian culture and cuisine together in one almighty package known as the luau. The Polynesian Cultural Center also hosts Polynesian song and dance luaus - in fact theirs is the largest Polynesian revue in the world.

Whichever luau you choose, you're in for a night of true Hawaiian entertainment. Beginning at sunset, the luaus start as candles light up and the sun's glow fades across the water. Your welcome might be a shower of flower petals, a homage to the traditional floral lei, or you might be greeted by a circle of warriors riding canoes on the lagoon. Learn the gentle rhythm of the hula or join in the nightly return of the fishing nets. Then the gentle lilt of Hawaiian guitars fills the air as the imu (earth oven) ceremony begins with a royal procession.

A traditional and Western-style buffet feast follows, including pork cooked in an underground oven accompanied by tropical salads, locally caught fish and baked sweet potatoes.

Then it's time to sit back as the Hawaiian entertainment begins, with songs and dances from across the Pacific performed by up to 100 Polynesian performers. The evening of Hawaiian culture culminates in a grand finale of Polynesian chants, swirling hula dancers and Samoa's exotic fire-knife dance.
310 Reviews
Book your discount tickets to one of Oahu's top attractions, the Polynesian Cultural Center. Tickets to the Polynesian Cultural Center's eight island villages ... Read more
Location: Waikiki, Oahu
Duration: Flexible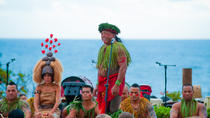 42 Reviews
Take part in a Hawaiian luau like no other at Oahu's Sea Life Park, in a gorgeous setting overlooking the ocean. Join the humorous Chief Sielu and his 'ohana' ... Read more
Location: Oahu, Hawaii
Duration: 4 hours (approx.)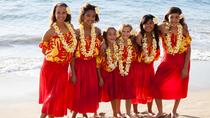 65 Reviews
Visit Oahu's Polynesian Cultural Center and experience the largest Polynesian song and dance review in the world! Add our spectacular evening show "Ha: ... Read more
Location: Laie, Oahu
Duration: Flexible
865 Reviews
Don't miss a sunset luau at Paradise Cove Luau - it's one of the largest and most respected luau shows in Hawaii. If there is one experience you must have ... Read more
Location: Waikiki, Oahu
Duration: 5 hours 30 minutes (approx.)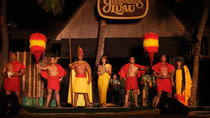 156 Reviews
Can you picture yourself on a secluded beach, with a beautiful Hawaiian sunset as your backdrop and the tantalizing aroma of a Hawaiian barbeque sizzling ... Read more
Location: Waikiki, Oahu
Duration: 4 hours 30 minutes (approx.)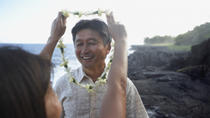 30 Reviews
Aloha! Be welcomed on Oahu with traditional lei greetings at Honolulu Airport. Start your Hawaiian vacation the right way and embrace Oahu's tropical beauty ... Read more
Location: Honolulu, Oahu
Duration: 15 minutes (approx.)