Oahu for Families
By Viator, December 2014
For some, Oahu is a honeymoon or a romantic escape to the white sand shores of paradise. For others, it's an annual pilgrimage to a surfing mecca and the site of the "Seven Mile Miracle." Mostly, however, Oahu is for families, and smiling groups of parents and children form the core of the island's visitors. After all, with year-round sunshine, non-stop activities and over 125 beaches to choose from, Oahu is a tropical outdoor playground that the whole family can enjoy.
One of the most popular activities for families in Oahu is to take a family surf lesson, where you can share in the successes and awkward failures of trying to learn a new sport. The gentle waves of Waikiki are perfect for beginners and children, but you can also pile the whole family into an outrigger canoe to ride waves like ancient Hawaiians. Or, pair up into family groups and fly hundreds of feet in the air while getting a panoramic view of the city from a parasail canopy in paradise. You can spend family time beneath the water while snorkeling at Hanauma Bay, or take your family to the depths of the ocean with a submarine tour of the sea floor.
But there's more to Oahu than just the ocean, and it's a great place for that time-honored activity of a family road trip. On an all-day outing to the island's north shore, make some stops along the way to keep the family entertained. In winter, take a hike to the Makapu'u lighthouse to look for whales from the viewpoint, or watch the surf at Waimea Bay or the famous Banzai Pipeline. To delve deep in a valley that served as the filming site for some of the family's favorite movies, explore beautiful Kualoa Ranch by either horseback or ATV. By night, gather around the family dinner table at a fiery Polynesian luau, where the twirling fire and swaying hips will make memories that last a lifetime.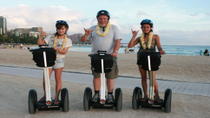 14 Reviews
See the best of Waikiki and Diamond Head, and experience it all in an exhilarating way on a Segway tour! On your own Segway Personal Transporter, you can enjoy ... Read more
Location: Waikiki, Oahu
Duration: 2 hours (approx.)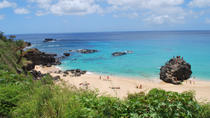 600 Reviews
From jagged green mountains to sparkling ocean and pristine beaches, there are plenty of stunning sites on this full-day circle island tour of Oahu. Visit the ... Read more
Location: Waikiki, Oahu
Duration: 8 hours 30 minutes (approx.)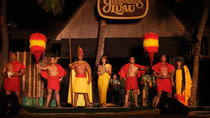 156 Reviews
Can you picture yourself on a secluded beach, with a beautiful Hawaiian sunset as your backdrop and the tantalizing aroma of a Hawaiian barbeque sizzling ... Read more
Location: Waikiki, Oahu
Duration: 4 hours 30 minutes (approx.)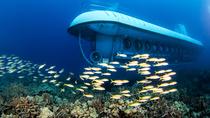 142 Reviews
Dive below the surface of Hawaii's blue waters on an Atlantis Submarine Oahu tour! You'll have a unique chance to observe marine life up close without getting ... Read more
Location: Waikiki, Oahu
Duration: 2 hours (approx.)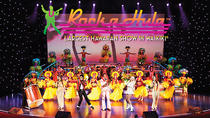 115 Reviews
Soak up the excitement of Las Vegas while in Hawaii! The Legends in Concert Waikiki® 'Rock-a-Hula' show brings together tribute artists like Elvis, Celine ... Read more
Location: Waikiki, Oahu
Duration: Varies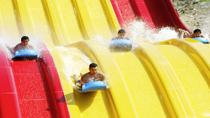 11 Reviews
Enjoy a fun day of waterslides and wave pools at the Wet 'n' Wild Hawaii water park on Oahu. Ride exhilarating waterslides, relax in the wave pool, or take the ... Read more
Location: Kapolei, Oahu
Duration: Flexible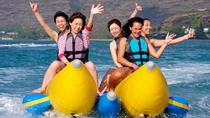 2 Reviews
Get ready for a wet 'n' wild banana boat ride that the whole family can enjoy! This banana boat adventure from Honolulu takes you on a fun-filled ride along ... Read more
Location: Honolulu, Oahu
Duration: 60 minutes (approx.)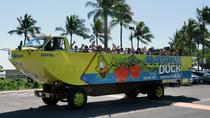 With Hawaii's abundance of attractions on land and in the water, a duck tour is the perfect way to experience the best of both worlds. As you tour Waikiki and ... Read more
Location: Oahu, Hawaii
Duration: 2 hours (approx.)