Surfing, Paddleboarding, and Kayaking on Oahu
By Viator, June 2017
You can't visit the Hawaiian islands without getting your feet wet in the Pacific Ocean. Pair your beach lounging time with a surfing, paddleboarding, or kayaking experience on Oahu—whether you're a beginner or an expert, here are your options.

Surfing
The gentle waves in Hawaii make it a good place for beginners to hop on a surfboard and test their balance. Sign up for a lesson with a local to learn the basics and you'll be riding the waves in no time.

Paddleboarding
Stand-up paddleboarding (SUP) is one of the United States' fastest-growing activities, and it all started here in Hawaii with a couple of visionary surfers. Rent a board or take a lesson and join the stand-up movement.

Kayaking
For those who want to get in on the action and enjoy the scenery, kayaking is the best option. Spend an afternoon on a guided excursion for uninterrupted coastal views, close looks at sealife, and opportunities for snorkeling.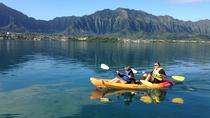 47 Reviews
Kayak over the protected waters of Kaneohe Bay to Coconut Island, aka 'Gilligan's Island,' and snorkel on Oahu's only barrier reef on this tour from Waikiki. ... Read more
Location: Oahu, Hawaii
Duration: 6 hours (approx.)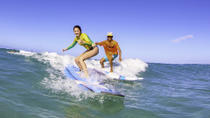 7 Reviews
This tour operator wants you to have the best experience in your life, have fun, learn about the ocean, Hawaiian culture and most importantly learn how to surf ... Read more
Location: Honolulu, Hawaii
Duration: 90 minutes (approx.)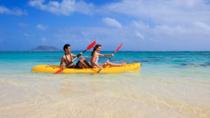 58 Reviews
Experience the remote and breathtaking beauty of an Oahu kayak adventure along the scenic windward coast of Kualoa, one of the most historically significant ... Read more
Location: Waikiki, Oahu
Duration: 7 hours (approx.)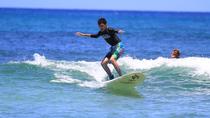 9 Reviews
Experience the thrill of catching a wave on Oahu's North Shore, known worldwide as a surfing mecca. Head to Haleiwa and learn the basics from a licensed surf ... Read more
Location: Haleiwa, Oahu
Duration: 2 hours (approx.)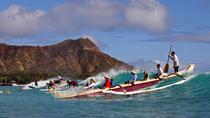 2 Reviews
Catch the wave on Outrigger Canoe.  Outrigger Canoe Surfing was once the Royal family's sport.  Outrigger Canoe is so safe that you don't need to be able to ... Read more
Location: Honolulu, Hawaii
Duration: 30 minutes (approx.)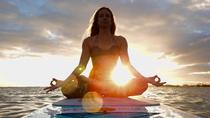 1 Review
Experience yoga while floating on the crystal clear waters of Honolulu, Hawaii. Standup paddleboard yoga is a unique adventure that combines the physical ... Read more
Location: Honolulu, Hawaii
Duration: 75 minutes (approx.)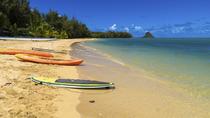 10 Reviews
Enjoy three hours on Secret Island Beach with breathtaking views over Kaneohe Bay and Mokoli'i Island. Ride a canoe to the secluded private beach at Kualoa ... Read more
Location: Kaneohe, Oahu
Duration: 3 hours (approx.)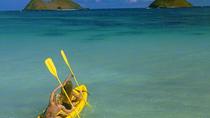 Our Full Day Kayak Rental gives you plenty of time to explore several nearshore Islands, secluded beaches, Sea Turtle feeding grounds.   If provides you with a ... Read more
Location: Kailua, Hawaii
Duration: 9 hours (approx.)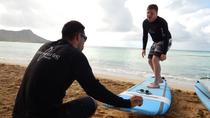 Experience surfing for the first time or your hundredth time with a one-on-one surf session customized to your individual skill level.
Location: Honolulu, Hawaii
Duration: 2 hours (approx.)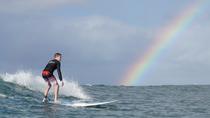 4 Reviews
Jump into some fun with friends in a private group surf session, perfectly suited to match your group's abilities. Get individualized lessons while only ... Read more
Location: Honolulu, Hawaii
Duration: 2 hours (approx.)