Thrill-Seeker's Guide to Oahu
By Viator, February 2018
If you see the great outdoors as a playground, then Oahu has got you covered in spades. From taking part in high-intensity water sports and zooming around the landscape on an ATV or zipline to diving beneath the waves to see the ocean's top predators, here are the top Oahu experiences for thrill-seekers.
Follow winding dirt two-tracks on an ATV tour through scenery used in filming Jurassic Park, George of the Jungle, and The Hunger Games at Kualoa Ranch.

Hike to the top of some of Hawaii's most iconic volcanic remnants for dizzying panoramic views. Try Diamond Head or Koko Head Crater before attempting the ridiculously steep slopes of the Ko'olau Mountains along the island's windward coast.

Slip beneath the water's surface to get a look at the ocean's top predators on a shark cage dive departing from Haleiwa on the North Shore.

Soar 700 feet (213 meters) above the sea buoyed by a parachute on a parasailing adventure off Waikiki, or strap on a jet pack for a flying lesson in the waters east of Honolulu.

Feel the wind whip your hair while getting a bird's-eye view of the Hawaii scenery—lush valleys, pounding waterfalls, and shallow coral seas—from an open-door helicopter tour.

Lock in to the 14 tandem zipline cables that thread through the Ka'a'awa Valley.

Learn to surf the beginner breaks of Waikiki Beach, or, in winter, head to the North Shore to watch the experts ride giant waves topping 50 feet (15 meters).

Attempt one of the North Shore cliff jumps.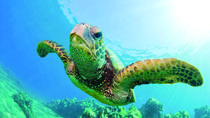 135 Reviews
Set sail for Turtle Canyon on a power catamaran from Waikiki, enjoying a scenic cruise along the shores of Oahu. Your goal: snorkeling in warm waters ... Read more
Location: Oahu, Hawaii
Duration: 3 hours (approx.)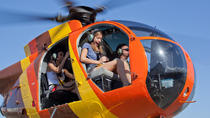 109 Reviews
Enjoy a thrilling flight by open-door helicopter to see the very best of Oahu! With nothing to obstruct your view, you'll soar over Oahu on a spectacular ... Read more
Location: Waikiki, Oahu
Duration: 45 minutes (approx.)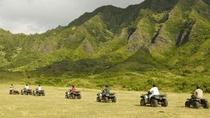 66 Reviews
Explore the beautiful Ka'a'awa Valley by ATV! Ride through the picturesque Kualoa Ranch and discover the valley and mountains featured in famous Hollywood ... Read more
Location: Kaneohe, Oahu
Duration: 3 hours (approx.)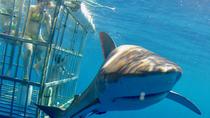 279 Reviews
Book the Oahu Shark Dive to enjoy a thrilling encounter with sharks! Cruise from Oahu's beautiful North Shore to your viewing spot, where you'll observe the ... Read more
Location: Haleiwa, Oahu
Duration: 2 hours (approx.)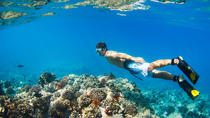 140 Reviews
Head to the west shore of Oahu to swim and snorkel with Hawaii's spinner dolphins! Cruise along the Waianae Coast and snorkel with tropical fish and Hawaiian ... Read more
Location: Waikiki, Oahu
Duration: 6 hours 30 minutes (approx.)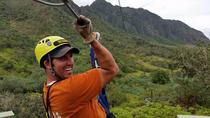 49 Reviews
Experience the natural beauty of Oahu on this 2.5-hour zipline tour at Kualoa Ranch. Soar through the treetops of Ka'a'awa Valley on 14 tandem cables with the ... Read more
Location: Oahu, Hawaii
Duration: 2 hours 30 minutes (approx.)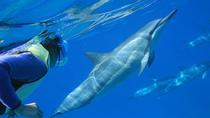 15 Reviews
Join us on our tour for an unforgettable dolphin swim experience! Our tour takes place on the beautiful west side of Oahu where you will have the chance ... Read more
Location: Honolulu, Hawaii
Duration: 7 hours (approx.)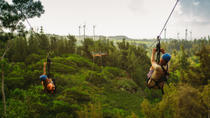 25 Reviews
This tour is a three hour guided zipline tour, including Oahu's longest ziplines ranging from 500 feet to nearly half a mile long. Participants will explore a ... Read more
Location: Kahuku, Hawaii
Duration: 3 hours (approx.)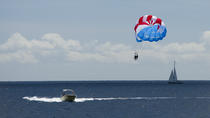 27 Reviews
Soar over the Pacific Ocean off the coast of Waikiki during a parasailing adventure that provides bird's-eye view of Oahu. Choose a morning or afternoon tour ... Read more
Location: Oahu, Hawaii
Duration: 60 minutes (approx.)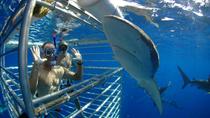 6 Reviews
More than just an adventure, this educational tour takes you into a world that few can ever experience. The open ocean world of sharks! We take you three miles ... Read more
Location: Haleiwa, Hawaii
Duration: 2 hours (approx.)