The state of Oaxaca is famous for its distinct cuisines, and the state's capitol is one of Mexico's best food cities. Although Oaxaca is also known for homemade cheeses, the staffs of life in Oaxaca are chocolate, corn, and chiles—these essential ingredients appear in everything from frothy beverages to fragrant sauces.

Chocolate
In pre-Hispanic times, chocolate was a ceremonial beverage and in Oaxaca some things never change. Drinking chocolate still symbolizes the honoring of life, family, and tradition. No Oaxacan fiesta is complete without chocolate; Oaxacans serve chocolate con leche (hot chocolate made with milk) at weddings and fetes, and chocolate is a small but essential element in the state's famous moles. To experience Oaxacan chocolate, order a bowl of frothy chocolate con leche at a market stall or try the mole negro at one of the city's many fine restaurants.

Corn
Oaxaca is redolent with homemade tortillas, but the fun doesn't end there. Street stalls in the capitol sell tlayudas, giant crispy tortillas topped with pureed black beans or chorizo; memelas, thick toasted tortillas topped with crumbly cheese; and several varieties of tiny, savory tacos. You'll also find tetelas, triangular corn pockets stuffed with local ingredients, tamales, and pozole, or meaty hominy stew. To experience the best of Oaxaca's corn offerings, devour the tamales Oaxaqueños at a market stall in the Mercado 20 de Noviembre (20 de Noviembre and Aldama).

Chiles
Oaxaca produces 24 types of dried chiles that aren't found elsewhere in Mexico. To get to know Oaxaca's chiles, stroll through the capitol's markets; at Mercado Benito Juárez (Flores Magon and 20 de Noviembre) and Mercado de Abastos (de Mercaderes and Juárez  Maza) you'll find booths selling mountains of mud red pasillas, ruby red costeños, golden red taviches, and wrinkled black pasillas. The air itself is spicy. Chiles are also the primary ingredient in the state's famous moles and no traveler should leave the state without a small bag of smoky dried chiles pasillas de Oaxaca.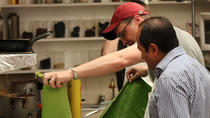 6 Reviews
Discover the flavors of Oaxaca as expert chefs introduce you to Oaxacan cuisine and cooking techniques. During this 3.5-hour class, walk to the local market to ... Read more
Location: Oaxaca, Mexico
Duration: 3 hours 30 minutes (approx.)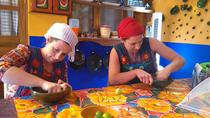 1 Review
Your cooking class will start at the market to shop for all the fresh ingredients you will use. Then, start your interactive cooking class in which you will ... Read more
Location: Oaxaca, Oaxaca
Duration: 5 hours (approx.)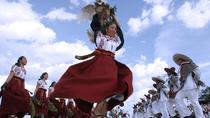 1 Review
Feel the excitement of the Guelaguetza native folk singers and dancers as they bring local culture to life before your eyes. Learn about Zapotec and Mixtec ... Read more
Location: Oaxaca, Oaxaca
Duration: 3 hours (approx.)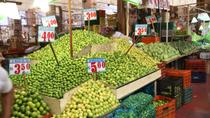 5 Reviews
This tour will introduce you to the Zapotec culture and Spanish colonial history of Oaxaca as you visit several traditional towns outside the city. Meet your ... Read more
Location: Oaxaca, Mexico
Duration: 4 hours 30 minutes (approx.)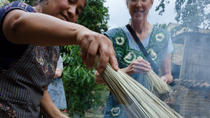 A fascinating cuisine tour that takes you off-the-beaten path through indigenous villages in search of the roots of the tortilla! Visit a traditional Zapotec ... Read more
Location: Oaxaca, Oaxaca
Duration: 8 hours (approx.)