236 Reviews
Address:

B3 Highway, Nine Mile JMCAN06, Jamaica

Hours:

Open daily

Admission:

Free
Nine Mile Tours
Nine Mile is synonymous with one of Jamaica's most famous sons, the late great master of reggae Bob Marley.
Thanks to guided tours led by Rastafarian guides, you can visit the former home of Bob Marley, as well as the musician's beloved Mt. Zion Rock and his mausoleum. Many of the guides are Bob's fellow musicians, relatives, and friends.
You can admire Bob's gold and platinum records on display, along with musical instruments, his favorite chair and other personal effects.
Another highlight of a visit to Nine Mile is the Jamaican scenery you'll see on the drive from the coast.
Practical Info
The village of Nine Mile is in St. Ann Parish, south of Brown's Town. Hire a driver for the day or take an organized tour from Ocho Rios. From the coast it's a bumpy two or so hours.
If you hire a guide at Nine Mile, be prepared to tip; don't feel obliged to sample the (reputedly strong) goods on offer, a firm no should suffice.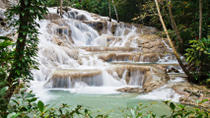 143 Reviews
On this Jamaica combo tour, visit the small Jamaican village Nine Mile, the birthplace of reggae legend Bob Marley, and travel to Jamaica's famous Dunn's River ... Read more
Location: Montego Bay, Ocho Rios and Negril, Jamaica
Duration: 9 hours (approx.)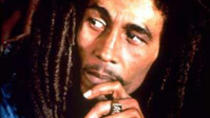 72 Reviews
When one thinks of Jamaica (mon), you can't help but think of the King of Reggae, Bob Marley. Journey to the village of Nine Mile, where Bob lived, loved and ... Read more
Location: Montego Bay, Jamaica
Duration: 7 hours (approx.)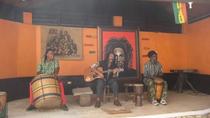 8 Reviews
Drive through the Jamaican countryside to the birth place of Bob Marley at Nine Miles. Take the chance to stand on Mt. Zion, where Bob meditated and get to ... Read more
Location: Ocho Rios, Jamaica
Duration: 5 hours 30 minutes (approx.)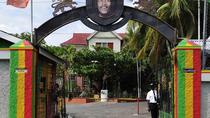 Travel to St. Ann on the North coast on this 8.5 hour day trip from Montego Bay. Take the opportunity during the 2-hour drive up the coastline admire the ... Read more
Location: Montego Bay, Jamaica
Duration: Flexible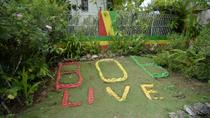 This group day trip starts at your hotel and includes Nine Mile in the hills of St Ann, and Dunn's River Falls in Ocho Rios. Enjoy an authentic Jamaican lunch ... Read more
Location: Falmouth, Jamaica
Duration: 8 hours (approx.)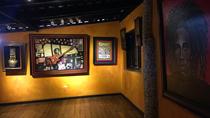 Enjoy this day trip to Nine Miles, St. Ann to visit the birth and resting place of the late reggae legend, Bob Marley. At 3,000 feet, you are treated to an ... Read more
Location: Falmouth, Jamaica
Duration: 6 hours (approx.)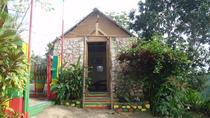 2 Reviews
Discover Nine Mile, the birthplace of reggae legend Bob Marley, on this private 5-hour tour. Visit Marley's home and take a tour led by Rastafarian guides, and ... Read more
Location: Ocho Rios, Jamaica
Duration: 5 hours (approx.)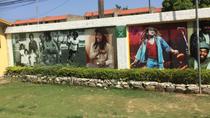 The first destination of a full day combination tour will be the birthplace, hometown, and final resting place of the legendary Bob Marley, the father of ... Read more
Location: Ocho Rios, Jamaica
Duration: 6 hours (approx.)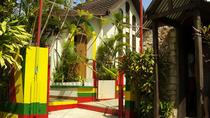 Discover where two of Jamaica's greatest legends, Bob Marley and Usain Bolt, roamed in this 10 hour day trip. Beginning with a 8am pickup from your hotel in ... Read more
Location: Negril, Jamaica
Duration: 10 hours (approx.)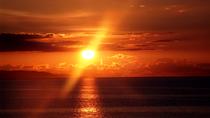 The first destination will be the birthplace and final resting place of the legendary Bob Marley in Nine Mile St Ann. The actual tour begins with a ... Read more
Location: Ocho Rios, Jamaica
Duration: Flexible