Ocho Rios is a Jamaican travel destination that offers more than just the usual resort getaways of lush tropical jungles and pristine beaches (though, honestly, these are splendid in their own rights). Ocho Rios was the first Jamaican town to be developed as a resort, and so it abounds with duty free stores, bars, clubs, and otherwise visitor-oriented commercial escapes. And while this might slake some traveler's thirst, there's more adventure to be had in Ocho Rios.
Ocho Rios is couched in amazing tropical diversity. With such an abundant ecosystem at its disposal, there are a great many wonderful
outdoor activities in Ocho Rios
. Here are some of the best options.
Take a canopy tour
- Ocho Rios lies on the doorstep of Jamaica's tropical jungle. Strap yourself safely into this harness and whiz through the treetops at unbelievable height and speed. A complete rush yet completely safe, a canopy tour (aka zip-lining) is a great way to spend some quality time outdoors in Ocho Rios.
ATV Safari – Little is as exciting as whipping yourself around the dusty bend on a jungle ATV safari adventure. You'll cross rivers, splash through mud, and explore the best avenues of the Jamaican jungle on this adventure.

Horses on the Beach
– Who doesn't dream of riding horses along an abandoned beach? While others are out whiling the day away, you can be galloping through the shallows on Black Beauty – or something similar. An adventure and history lesson in one, you'll learn about the history of Jamaica as your guide takes you on some of the most special horse trails on the island.
Swim, Hold, and Feed the Sharks
– This amazing experience lets you get up-close and personal with the most feared underwater creatures known to man. Swim alongside these creatures of the deep, hold them, and even feed them in this exciting and enlightening experience particular to Ocho Rios.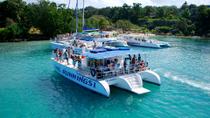 51 Reviews
Enjoy this party cruise to Dunn's River Falls with snorkeling. Come and enjoy an adventurous day where you will snorkel, climb the falls and party to the ... Read more
Location: Ocho Rios, Montego Bay, Negril, Runaway Bay
Duration: 3 hours 30 minutes (approx.)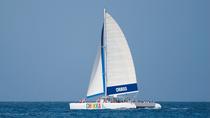 65 Reviews
Cruise through the clear waters of the Caribbean aboard a spacious catamaran and discover where Dunn's River Falls meets the sea. Snorkel over spectacular ... Read more
Location: Ocho Rios or Montego Bay, Jamaica
Duration: Varies
22 Reviews
Pack in a punch of fun with this 2-hour ATV tour of Ocho Rios. Kick up dirt as your all-terrain vehicle takes you on a mostly off-road adventure through rugged ... Read more
Location: Ocho Rios, Jamaica
Duration: 2 hours (approx.)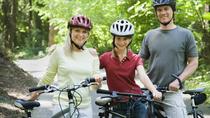 24 Reviews
Explore the Blue Mountains of Jamaica on this full-day tour, including a fun bicycle ride – downhill! After a drive to the mountains for a Jamaican brunch, ... Read more
Location: Ocho Rios, Jamaica
Duration: 9 hours (approx.)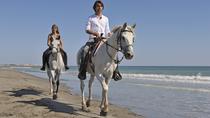 56 Reviews
Ride through the waves on horseback! Discover the rich history of Jamaica as you ride on through the countryside. Stop at the beach, where you'll have time to ... Read more
Location: Ocho Rios or Runaway Bay, Jamaica
Duration: 2 hours 30 minutes (approx.)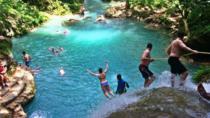 Duration of the tour from Cruise port or hotels in Ocho Rios is approximately 2 1/2 hours Your courteous guide will be sure to point out historical sights ... Read more
Location: Ocho Rios, Jamaica
Duration: 3 hours (approx.)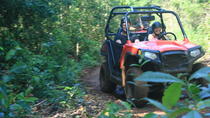 1 Review
Enjoy an exciting ATV adventure through 980 acres of Jamaican wildlife. Go off-road and stop for pictures at spots with amazing views of the Caribbean Sea. ... Read more
Location: Ocho Rios, Jamaica
Duration: 3 hours (approx.)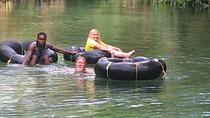 Have a blast on this combo private tour to the blue hole and calypso tubing for a fun-filled day of activities. Come and enjoy the best of Jamaica and it's ... Read more
Location: Ocho Rios, Jamaica
Duration: 4 hours (approx.)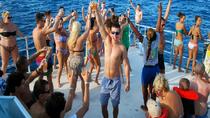 Experience an unforgettable day of fun and sun aboard on the Catamaran. Set sail from Ocho Rios, cruise to the designated area for a swim or go snorkeling in ... Read more
Location: Ocho Rios, Jamaica
Duration: 5 hours (approx.)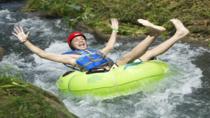 12 Reviews
Discover the best kept secret in Jamaica! Take off on an exciting river tube ride along the White River where you'll be surrounded by beautiful scenery. ... Read more
Location: Ocho Rios, Jamaica
Duration: 90 minutes (approx.)