Ontario's Wine Country is growing in leaps and bounds, with several renowned wine-growing regions. In most places, you can tour the facilities and meet the people working behind the scenes. And, of course, sample some wine!
Summer is the busiest time of year, but for something truly unique, come during the winter to watch the harvesting of grapes. Here you'll find a special treat: Ice Wine, a dessert drink. Ontario is notorious for this type of wine, and you can bet nowhere else in the world does it better.
To get started, the area is divided into three main regions: Niagara Peninsula, Lake Erie and Pelee Island, and Prince Edward County.
The Niagara Peninsula is located in Southern Ontario, and situated in the Niagara Escarpment (a ridge carved out by glaciers). There are over 50 wineries in this region, such as the Inniskillin Winery and the famous Jackson Triggs Estate. The incredible scenery combined with prime wine touring opportunities makes this region the perfect destination for wine lovers and adventure-seekers alike!
Further south is the Lake Erie region, where warm summers and lake winds produce more full-bodied wines. Head over to the Pelee Island Winery, where the island's natural beauty will inspire you as much as the wine will.
Finally, Prince Edward County is one of Ontario's newest wine regions to be developed. Here, winemakers get a little more creative: the Sandbanks Winery produces some delicious hybrid wines, and is additionally somewhat of a contemporary art gallery. Here you'll also find some of the best Ice Wine at Waupoos Estates Winery.
But don't stop there: new and emerging wine regions are starting to make themselves known, especially along the eastern shore of Lake Erie. North of Toronto, orchards have been joined by vineyards, and other vineyards have been developing in the Northumberland Hills. Wine is here to stay!
How do you select the best wine from the region? When you see the VQA Ontario marker on a bottle, it means it was created from 100% Ontario-grown grapes. It stands for the "Vintners Quality Alliance," an organization that takes Ontario wine very seriously.
When you begin plotting your route, you'll have to narrow your options. After all, Ontario has almost 100 wineries! Pick a destination or region, to begin, and stick to that area. If there's a particular winery you're interested in touring, look up the other closest wineries nearby.
Don't limit yourself: even if you're a traditionalist who values the old ways of winemaking, try some contemporary vineyards where up-and-coming producers are experimenting and creating some interesting new flavors.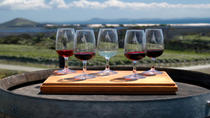 110 Reviews
Discover Niagara-on-the-Lake's gorgeous wine region, part of the greater Wine Country Ontario, and sample the area's variety of world-class wines on this ... Read more
Location: Niagara Falls, Canada
Duration: 4 hours (approx.)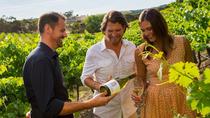 5 Reviews
Explore the wonderful wines of Niagara-on-the-Lake on this 5.5-hour tour to five separate wineries. Enjoy tastings of three or four wines at each stop and a ... Read more
Location: Niagara-on-the-Lake, Canada
Duration: 5 hours 30 minutes (approx.)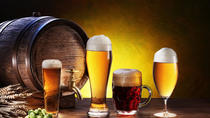 3 Reviews
On this half-day "Sips and Suds" tour, you'll visit Taps Brewhouse & Grille, Small Talk Cider Distillery & Winery, and Diamond Estates Winery. ... Read more
Location: Niagara Falls, Canada
Duration: 4 hours (approx.)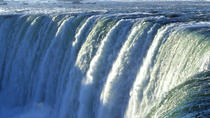 22 Reviews
Your Niagara Falls experience starts the moment you board the climate-controlled bus at your hotel. You'll be taken on a tour that is guaranteed to stimulate ... Read more
Location: Toronto, Canada
Duration: 10 hours (approx.)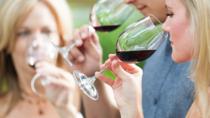 6 Reviews
Join a fun-filled 6-hour guided wine tour of Niagara's popular wine country. Sip and savor your way through wine country comfortable and enjoy samples from ... Read more
Location: Toronto, Canada
Duration: 6 hours (approx.)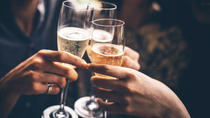 9 Reviews
Enjoy a private, custom, talking, eating, drinking, laughing, singing, full day Wine Tasting/Vineyard Excursion in Niagara Wine Country. We would love to build ... Read more
Location: Niagara Falls, Canada
Duration: Flexible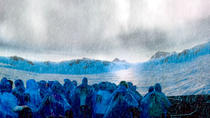 Take an airplane tour of the Niagara region in a Cessna Plane to see the area like never before. Journey low and slow for fantastic views and photos of Niagara ... Read more
Location: Toronto, Canada
Duration: 10 hours (approx.)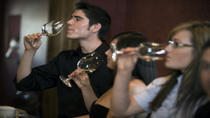 70 Reviews
Taste the best of the Niagara-on-the-Lake wine region, part of the larger Wine Country Ontario region, on this small-group tour. Niagara-on-the-Lake is not ... Read more
Location: Niagara Falls, Canada
Duration: Varies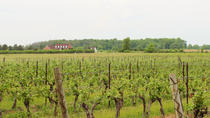 2 Reviews
Taste the wines of the Niagara Region on a private tour of wineries located along the picturesque shore of Lake Ontario. A certified wine connoisseur ... Read more
Location: Toronto, Canada
Duration: 8 hours (approx.)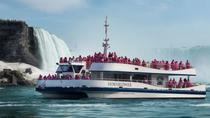 On this 8-9-hour tour, visit Niagara-on-the-Lake and Niagara Falls. You'll journey around Lake Ontario, ride aboard the Hornblower Niagara Cruise  (included) , ... Read more
Location: Toronto, Canada
Duration: 8 hours (approx.)