The Everglades, covering much of the southeastern tip of Florida, is more than a big swamp full of alligators. True, you will see alligators - lots of them - but this unique subtropical wilderness also supports such creatures as American crocodiles, bottlenose dolphins, manatees, snowy egrets, bald eagles and ospreys. And amid the mangroves, cypress, hardwood hammocks and miles of sawgrass, there are endless opportunities for hiking, bicycling, canoeing, kayaking, or taking an airboat ride.

Spot alligators on a day-trip along the Tamiami Trail or take a two-hour tram tour in Shark Valley. The visitor center at Big Cypress National Preserve has great exhibits for kids and an outdoor, water-filled ditch popular with alligators. When hunger pangs set it, stop in Everglades City for a plate of gator nuggets and frog's legs.
The best time to visit is during dry season – from December to April – when the weather is mild and pleasant and the wildlife is out in abundance. In summer wet season – May through November – it's hot and humid and there are frequently afternoon thunderstorms. The animals disperse, but the bugs don't. The one upside to the wet season is that you won't be sharing your experience with as many tourists.
170 Reviews
Experience the spills and thrills of space travel plus the wild beauty of the Everglades on this fun-filled combo day trip from Orlando! Discover ... Read more
Location: Orlando, Florida
Duration: 11 hours (approx.)
113 Reviews
On this tour from Orlando, take a narrated boat cruise on the Crystal River to snorkel and swim with manatees -- the gentle giants of the Florida Everglades. ... Read more
Location: Orlando, Florida
Duration: 12 hours (approx.)
66 Reviews
Explore the natural side of Florida and experience its peaceful beauty on an adventure through the Florida Everglades. This ultimate Florida experience ... Read more
Location: Orlando, Florida
Duration: 30 minutes or 1 hour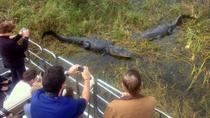 37 Reviews
Experience Florida's natural theme park on a 30-minute airboat tour through the Florida Everglades. Get up close to gators, birds and lush vegetation while ... Read more
Location: Orlando, Florida
Duration: 4 hours (approx.)
104 Reviews
This day trip from Orlando takes you to two of Florida's most famous destinations: Miami and the Florida Everglades. Search for gators on an exciting airboat ... Read more
Location: Orlando, Florida
Duration: 15 hours (approx.)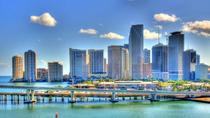 9 Reviews
Enjoy the best that south Florida has to offer.. Enjoy an exhilarating airboat ride, an animal handling show, a cruise on the waterways of Miami and a tour ... Read more
Location: Orlando, Florida
Duration: 16 hours (approx.)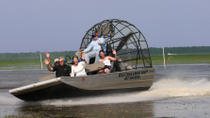 12 Reviews
Take a thrilling airboat ride and experience the exotic wildlife of the Central Florida Everglades! This tour takes you to remote locations where the regular ... Read more
Location: Orlando, Florida
Duration: 45 minutes (approx.)