Between dazzling historic churches, mouthwatering markets, and sandy beaches, there's plenty to do in Palermo. But if you're itching to explore beyond the Sicilian capital, try these rewarding day trips—and still get back in time for dinner.
Monreale — 8 miles (13 km) away
Nestled just above Palermo on the slopes of Monte Caputo, Monreale boasts a 12th-century cathedral adorned with glittering gold mosaics that outshine even Palermo's Palatine Chapel. Definitely worth a visit, the cathedral's gilded interior and well-preserved Norman-Byzantine architecture earned it a spot on the UNESCO World Heritage List.
Cefalu — 48 miles (78 km) away
Located an easy hour east of Palermo by road, Cefalu is a popular seaside escape for locals and visitors alike during summer. Enjoy a break from the bustle of Palermo on a stroll through the quaint, historic city center, and stake your spot on the gorgeous beach when the weather's nice.
Segesta — 50 miles (81 km) away
Venture inland to Segesta to explore Sicily's ancient Greek roots at the ruins of a Doric temple dating back to the fifth century BC, as well as a Greek theater. The whole area is rich in archaeological treasures, with Norman ruins, a mosque, and an Islamic necropolis also unearthed by excavations.
Erice — 63 miles (102 km) away
Travel about two hours toward Trapani to reach medieval Erice, perched atop a mountain of the same name and the ruins of a Phoenician city. Wander the cobblestone streets, visit a Norman castle, and marvel at a piece of the ancient city wall. You can also glide down to Trapani in a cable car for a taste of western Sicily and stellar views of the Mediterranean.
Agrigento — 89 miles (143 km) away
For an even deeper expedition into Italy's ancient heritage, head to Agrigento and the UNESCO-listed Valley of the Temples. The largest archaeological site in the world, it encompasses seven Greek temples and other ruins, including the amazingly intact Temple of Concordia. Learn about the site's fascinating history and browse artifacts at the Archaeological Museum of Agrigento.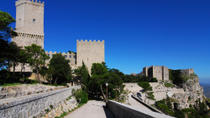 65 Reviews
Discover the best of western Sicily on a day trip to Erice and Segesta from Palermo. Be wowed by the views from Erice, a walled medieval mountain town that ... Read more
Location: Palermo, Italy
Duration: 8 hours (approx.)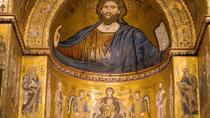 18 Reviews
Visit the Duomo of Monreale and the beautiful town of Cefalù, where you will see the Medieval lavatory, Mandralisca Museum and the historical center.
Location: Palermo, Italy
Duration: 6 hours (approx.)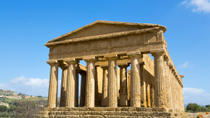 30 Reviews
Leave Palermo behind for a day trip to Agrigento, home to Sicily's most fascinating archaeological area. Visit the Archaeological Museum of Agrigento, where an ... Read more
Location: Palermo, Italy
Duration: 10 hours (approx.)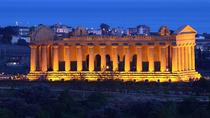 4 Reviews
This 11-hour day trip from Palermo will give you the opportunity to visit the Roman Villa del Casale in the territory of Piazza Armerina and the archaeological ... Read more
Location: Palermo, Italy
Duration: 11 hours (approx.)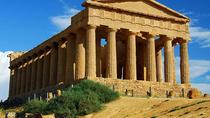 8 Reviews
Immerse yourself in ancient Sicilian history with a visit to Agrigento's Valley of the Kings. The day trip from Palermo includes a pamphlet at the ... Read more
Location: Palermo, Italy
Duration: 9 hours (approx.)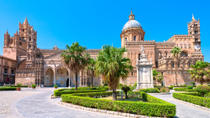 22 Reviews
Visit Palermo and Cefalù on a day trip from Taormina, and discover stately Arab-Norman architecture, impressive churches and piazzas with Sicilian charm! ... Read more
Location: Taormina, Italy
Duration: 13 hours (approx.)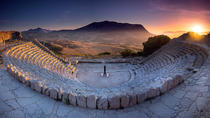 14 Reviews
Discover three of the most beautiful sites of Western Sicily: Segesta, Nubia and the Salt Pans in Trapani and the Mediavial hill-top town of Erice.
Location: Palermo, Italy
Duration: 8 hours (approx.)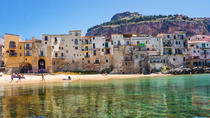 2 Reviews
Explore Cefalù, Corleone, and Santo Stefano di Camastra on this 8-hour self-guided day trip from Palermo. Despite the small size of Cefalù, it ... Read more
Location: Palermo, Italy
Duration: 8 hours (approx.)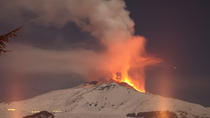 Mount Etna is the most high active volcano in Europe for at least 2700 years and is also the most studied since the Greek period. A day on Mount Etna is not to ... Read more
Location: Palermo, Italy
Duration: 12 hours (approx.)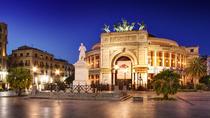 5 Reviews
See the sights of the Sicilian capital and the hilltop town of Monreale with a local guide. The 4-hour tour starts with the visit of the Unesco City of ... Read more
Location: Palermo, Italy
Duration: 4 hours (approx.)