Day Trips & Excursions See all
Only Show: Day Trips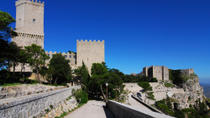 37 Reviews
Discover the best of western Sicily on a day trip to Erice and Segesta from Palermo. Be wowed by the views from Erice, a walled medieval mountain town that ... Read more
Location: Palermo, Italy
Duration: 8 hours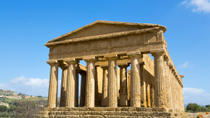 19 Reviews
Leave Palermo behind for a day trip to Agrigento, home to Sicily's most fascinating archaeological area. Visit the Archaeological Museum of Agrigento, where an ... Read more
Location: Palermo, Italy
Duration: 10 hours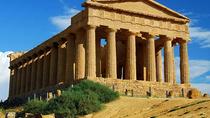 2 Reviews
Weekly visit dedicated to all guests in the Palermo area. Join this tour to visit the Valley of the Temples in Agrigento and discover this fascinating site.
Location: Palermo, Italy
Duration: 9 hours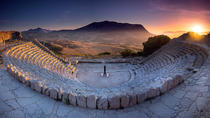 5 Reviews
Discover three of the most beautiful sites of Western Sicily: Segesta, Nubia and the Salt Pans in Trapani and the Mediavial hill-top town of Erice.
Location: Palermo, Italy
Duration: 8 hours
The majestic and solitary Etna, known as the highest volcano in Europe, caused wonder and curiosity among the many 18th century, northern-European visitors to ... Read more
Location: Palermo, Italy
Duration: 10 hours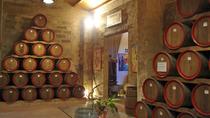 This wine tour combines lovely moments while being surrounded by Sicilian rural areas and vineyards set in a delightful location, plus a journey back in time ... Read more
Location: Palermo, Italy
Duration: 8 hours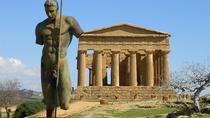 Explore the historic beauty of Agrigento with this 8-hour trip from Palermo. Also visit the village of Enna and see a Roman villa in Piazza Armerina before ... Read more
Location: Palermo, Italy
Duration: 8 hours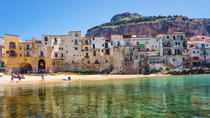 1 Review
Explore Cefalù, Corleone, and Santo Stefano di Camastra on this 8-hour self-guided day trip from Palermo. Despite the small size of Cefalù, it ... Read more
Location: Palermo, Italy
Duration: 8 hours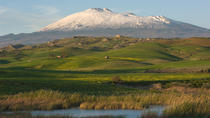 6 Reviews
Visit Europe's tallest active volcano, Mt Etna, and the charming Sicilian resort town of Taormina on this day trip from Cefalu. Enjoy a scenic drive up ... Read more
Location: Palermo, Italy
Duration: 13 hours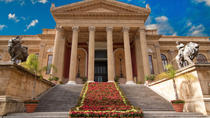 2 Reviews
Discover a fantastic mix of Arab-Norman, Byzantine and Baroque history and architecture on this day trip from Cefalu to Monreale and Palermo, Sicily's ... Read more
Location: Palermo, Italy
Duration: 11 hours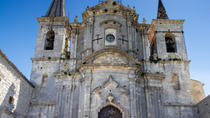 3 Reviews
Enjoy a change of scenery on this day trip from the Tyrrhenian coastal town of Cefalu, just east of Palermo, to the rugged Madonie mountain countryside. ... Read more
Location: Palermo, Italy
Duration: 12 hours
Only Show: Day Trips