No reviews, be the first!
Address:

Pacific Ocean, 50 miles (80km) southeast of Panama City, Panama
A lush, volcanic archipelago lies just south of the capital, named for its iridescent undersea wealth: The Pearl Islands. Conquered by the Spanish in 1513, the 227 palm-fringed isles, famed for their postcard-perfect white beaches and clear aquamarine waters, once reported to gorgeous Isla Contadora, opulent seat of the Spanish pearl industry and closest major island to the capital.

Today, the old mansions of the "Counting Island" are owned by the international glitterati, who come to enjoy upscale dining and shopping options; snorkeling, diving, and kayaking off a dozen gorgeous beaches (including Panama's only clothing-optional playa); and hiking into the orchid-strewn highlands. Its easy access to the mainland and archipelago make it a great base for exploring paradise.
Practical Info
The island of Contadora is located at the accessible northern tip of the Pearl Islands, close to the capital. While it's certainly possible to book a boat, it's cheaper and easier to go by plane; several flights leave Panama City daily.

Contadora is a good base for exploring other area islands by ferry or private boat.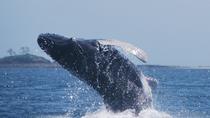 Enjoy a full-day on a whale watching tour from Panama City. Cruise on a fast, open boat looking for whales and dolphins on your way to the Pearl Islands. ... Read more
Location: Panama City, Panama
Duration: 8 hours (approx.)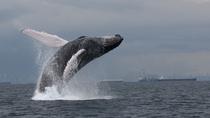 Go in search of humpback whales and other marine life on a private whale-watching tour from Panama City to the Pearl Islands. Aboard a fast, open-air boat, ... Read more
Location: Panama, Panama
Duration: 8 hours (approx.)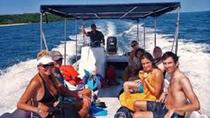 Discover the wonderful Chapera Island, where you go snorkeling at Mogo Mogo, where they filmed the famous show Survivor.
Location: Panama, Panama
Duration: 2 hours (approx.)