It's boom time in the bustling capital that some call "Central America's Singapore," where gleaming glass skyscrapers glow like the future beneath the swollen tropical moon. Just minutes from the crowded urban center, however, are palm-fringed white beaches, tropical islands, and protected jungle parks just waiting to be explored.

Day 1: Beneath the City Lights
Begin your day on Amador Causeway, with magnificent city views. Next, immerse yourself in Panama's frenetic downtown, where the world's wares are on endless display. You can step back from this globalized future with a visit to the quiet ruins of Panamá Viejo, or recently revitalized colonial old town of Casco Viejo.

After taking in a museum or city beach, dance the night away.

Day 2: Cruise the Panama Canal
While the dream tour is a ten-hour, full-transit cruise along the full length of the Canal, other options include half-transit trips and even shorter jaunts to one of the islands scattered across Lake Gatún.

Be sure to begin your Canal trip at enormous Miraflores Locks, with magnificent views and a museum that prepares you to appreciate the magnitude of this remarkable human accomplishment.

Day 3: Trek through the Jungle
Panama City is close to some of the most easily accessible tropical forests in the Americas, beginning with Parque Natural Metropolitano, which even shoestring travelers can enjoy. More adventurous visitors could head north to the protected rainforests of Soberania National Park and Barro Colorado, both perfect for a day trip.

If you prefer your untamed nature complete with coral reefs, however, Isla Contadora and the Pearl Islands are for you.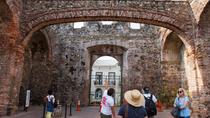 144 Reviews
See the best of Panama City — from sea level to hilltop, canal to islands — on this full-day sightseeing tour with a knowledgeable local guide, who will regale ... Read more
Location: Panama City, Panama
Duration: 7 hours 30 minutes (approx.)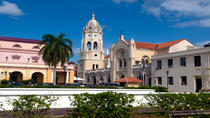 42 Reviews
Enjoy a guided sightseeing tour and visit the most important sites and landmarks of Panama. Tour both the historical and modern areas of Panama City and visit ... Read more
Location: Panama City, Panama
Duration: 7 hours (approx.)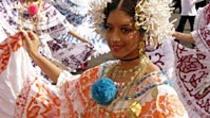 15 Reviews
Enjoy an evening at an authentic Panama City folkloric show, which features local dancers and acoustic music. Marvel at the intricately decorated ... Read more
Location: Panama City, Panama
Duration: 3 hours (approx.)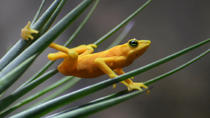 Calling all nature lovers! Get out of Panama City for the day and explore Anton Valley, an area rich in wildlife and biodiversity, with the world's only ... Read more
Location: Panama City, Panama
Duration: 7 hours (approx.)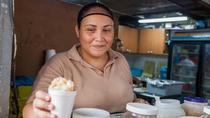 54 Reviews
Eat and drink your way through Panama City's historic Casco Viejo district, the UNESCO World Heritage-listed old quarter, which dates back to the 1670s and is ... Read more
Location: Panama City, Panama
Duration: 2 hours (approx.)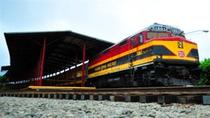 3 Reviews
Combine two of Panama's most famous cultural attractions on a full-day rail and coach tour from Panama City. First, travel by train to the UNESCO-declared city ... Read more
Location: Panama City, Panama
Duration: 10 hours (approx.)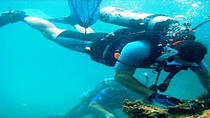 Visit Portobelo Bay, on Panama's northern coast, and dive into the historic waters surrounding Sir Francis Drake Island. The water in Portobelo Bay is crystal ... Read more
Location: Panama City, Panama
Duration: 14 hours (approx.)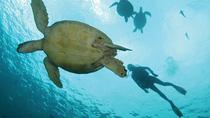 1 Review
Panama offers both, a vivid and colorful submarine world of the Atlantic Ocean with clear Caribbean waters and also the vast and mysterious Pacific Ocean. Join ... Read more
Location: Panama City, Panama
Duration: 7 hours (approx.)