Panama City may be the third cheapest major city in the world, but it has enjoyed the fastest growing economy in the Americas. This makes visiting Panama affordable, luxurious, and full of things to do. Combine all this with a close proximity to great diving spots, thick jungle, teeming rainforest, and the manmade marvel of the Panama Canal, and you've got a world-class luxury destination escape.
Nearby bustling Panama City lies the Anton Valley – a tropical rainforest so full of life that it has literally made the area famous (in the eyes of biologists anyway). From tree frogs with translucent skin, to wild and exotic rainbow toucans, visiting the Anton Valley is perhaps the best way to see nature while in Panama. The world's only inhabited volcanic crater, the humid air and rich soil make for an incredibly potent mix miracle grow for life – be sure to bring the camera!
Soberania National Park is another step into lush tropical vegetation. Hike to waterfalls, hear the frighteningly loud yet oddly small Howler Monkeys, and walk the Pipeline Road – known for its abundant supply of eagles, toucans, and other exotic birds. Hike to waterfalls, dip in the water, and relax among Mother Nature's resplendent beauty.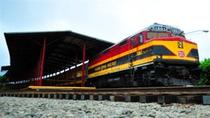 2 Reviews
Combine two of Panama's most famous cultural attractions on a full-day rail and coach tour from Panama City. First, travel by train to the UNESCO-declared city ... Read more
Location: Panama City, Panama
Duration: 10 hours (approx.)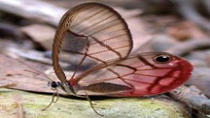 6 Reviews
Discover nature from the sky and ground on this unique eco-tour from Panama City. Ride on the rainforest aerial tram and ascend 280 feet (85 meters) to the ... Read more
Location: Panama City, Panama
Duration: 6 hours (approx.)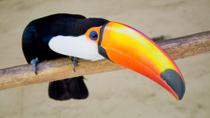 2 Reviews
Explore Soberania National Park on a day trip from Panama City. Located on the banks of the Panama Canal, this tropical forest is full of a large variety of ... Read more
Location: Panama City, Panama
Duration: 6 hours (approx.)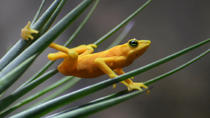 Calling all nature lovers! Get out of Panama City for the day and explore Anton Valley, an area rich in wildlife and biodiversity, with the world's only ... Read more
Location: Panama City, Panama
Duration: 7 hours (approx.)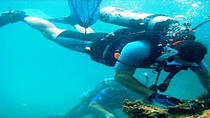 Visit Portobelo Bay, on Panama's northern coast, and dive into the historic waters surrounding Sir Francis Drake Island. The water in Portobelo Bay is crystal ... Read more
Location: Panama City, Panama
Duration: 14 hours (approx.)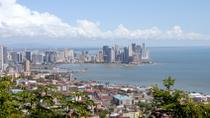 Visit Parque Natural Metropolitano and Ancon Hill on a guided half-day tour from Panama City. The closest national park to Panama City, this tropical forest is ... Read more
Location: Panama City, Panama
Duration: 6 hours (approx.)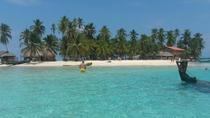 San Blas Islands are an archipelago of 365 islands, situated on the north coast of Panama in the Atlantic ocean. Their only inhabitants are called Kuna and ... Read more
Location: Panama City, Panama
Duration: 12 hours (approx.)
The Pacific Ocean on the south coast of Veraguas has good weather conditions almost all year and multiple natural landscapes, which allows huge alternatives to ... Read more
Location: Santiago, Panama
Duration: 8 hours (approx.)