Only Show: Kayaking & Canoeing | Scuba Diving | Snorkeling | Stand Up Paddleboarding | White Water Rafting & Float Trips
During this tour you will be able to tour Portabelo from the water. You will snorkel and go on a 2-hour kayak tour followed by a delicious lunch.
Location: Panama City, Panama
Duration: 10 hours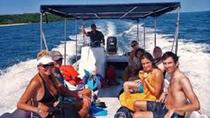 Discover the wonderful Chapera Island, where you go snorkeling at Mogo Mogo, where they filmed the famous show Survivor.
Location: Panama, Panama
Duration: 2 hours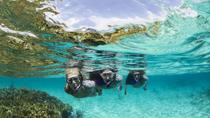 1 Review
Join this 6.5-hour tour for a full snorkeling experience! Both snorkeling spots are located at the Caribbean side of Panama were you will witness colorful ... Read more
Location: Panama City, Panama
Duration: 6 hours 30 minutes
Only Show: Kayaking & Canoeing | Scuba Diving | Snorkeling | Stand Up Paddleboarding | White Water Rafting & Float Trips