Paraty RECOMMENDATIONS See all
Paraty's Best Beaches and Islands
By Viator, May 2015
No reviews, be the first!
Paraty is home to historic gold mines, thick jungles, beautiful churches and plenty of colonial architecture. But it's the untouched islands and pristine beaches lined with white sandy shores and crystal clear waters that make this town on the Bay of Ilha Grande a destination paradise.

Sono Beach

This tiny beach nestled on the shores of the Atlantic Ocean just south of Rio de Janeiro, may be accessible by boat—but most travelers opt for the scenic hike through lush rainforest to arrive at this stretch of sand. Travelers emerge from the hour-long hike onto untouched beaches and impressive hillside views.  

Trindade Beach

Visitors to this quiet haven 30 kilometers south of Paraty love the island vibe, reggae sounds, fresh fish and strong cocktails. A short 20-minute hike ends at soft sand and warm clear waters, complete with a natural swimming pool that's perfect for a peaceful post-hike dip.

Barra do Corumbe

Barra do Corumbe is popular among the family set. It also attracts visitors eager to experience the luxury of a beachside meal, since Cheiro de Camarao—a popular seafood joint—is tucked into its shore.

Jabaquara and Pontal

Rent a kayak and paddle through the mangroves of Jabaquara and Pontal, an experience that offers spectacular ocean views of the town of Partay. Since the beaches of these islands are accessible only by sea, shores are usually deserted, giving visitors a "private beach" experience on the cheap.

Cedro Island

Travelers can set sail to this local favorite aboard fishing boats from Sao Goncalo. The island is a popular beach spot with plenty of sunbathing and easy shaded hiking trails.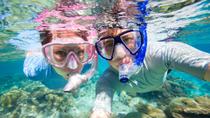 Visit the charming fishing village of Trindade and explore four spectacular beaches on foot during a 6-hour tour from Paraty. You'll take a guided trek through ... Read more
Location: Paraty, Brazil
Duration: 6 hours (approx.)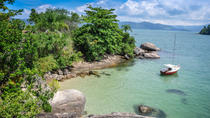 Spend a leisurely day at sea wending your way through the flawless reefs of Paraty! This schooner cruise in Paraty Bay takes different routes each day of the ... Read more
Location: Paraty, Brazil
Duration: 5 hours (approx.)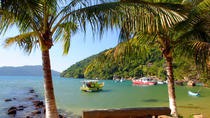 Hike to the tropical paradise of Praia Do Sono, also known as Sono Beach. Your guided 1-hour trek takes you from Laranjeiras Village through preserved jungle ... Read more
Location: Paraty, Brazil
Duration: 7 hours (approx.)