108 Reviews
Address:

Place du Parvis du Sacre-Coeur, 75018, France

Hours:

Basilica open daily 6am - 11pm; dome open daily 9am - 6pm

Admission:

Free
Basilique du Sacré-Coeur
The Basilica of the Sacred Heart, or Basilique du Sacré-Coeur, perched at the very top of Butte de Montmartre (Montmartre Hill), was built from contributions pledged by Parisian Catholics as an act of contrition after the Franco-Prussian War of 1870-71. Construction began in 1873, but the basilica was not consecrated until 1919. The basilica's domes are a well-loved part of the Parisian skyline.
A 234-step climb up narrow spiral staircases takes you up to the dome, which affords one of Paris' most spectacular panoramas. It is, however, outside on the steps where the action takes place - lovers, buskers, locals and foreigners all converge to take in the vistas and each other.
Practical Info
The nearest metro station to the Basilique du Sacré-Coeur is Anvers on line 2. Note that entry to the church is free but there is a cost to go up the dome - the view makes it worth it though.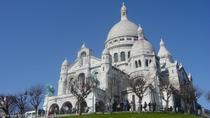 35 Reviews
Explore the district of Montmartre, the hub of artistic Paris, on a 3-hour walking tour teaming fine art with fine wine! Learn of the area's arty ex-residents, ... Read more
Location: Paris, France
Duration: 3 hours (approx.)
Visit the inside of Basilica of the Sacred Heart in a 1-Hour and a half tour and enjoy the stunning view from the Dome of the Basilica.
Location: Paris, France
Duration: 90 minutes (approx.)
This is a walking tour to experience the authentic Parisian atmosphere across the Montmartre district that has preserved until the early Twentieth Century its ... Read more
Location: Paris, France
Duration: 2 hours (approx.)
This is a Private walking tour to experience the authentic Parisian atmosphere across the Montmartre district that has preserved until the early Twentieth ... Read more
Location: Paris, France
Duration: 2 hours (approx.)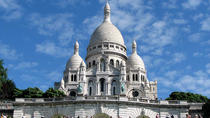 Explore the bohemian Montmartre neighborhood in Paris and uncover a the energy that typifies all things quintessentially Parisian. From cafés and art to ... Read more
Location: Paris, France
Duration: 4 hours (approx.)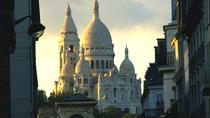 2 Reviews
Take a stroll through the picturesque district of Montmartre, home to cabarets, windmills, and sweeping views of Paris. This 2.5 hour private walking tour ... Read more
Location: Paris, France
Duration: 2 hours 30 minutes (approx.)
Pack all of Paris's main attractions into a single, unforgettable day on our complete Paris in a day trip. In the company of a local expert guide and a ... Read more
Location: Paris, France
Duration: 10 hours 15 minutes (approx.)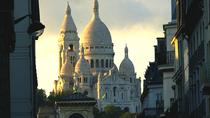 5 Reviews
Take a stroll through the picturesque district of Montmartre, home to cabarets, windmills, and sweeping views of Paris, on a 2.5-hour walking tour. Explore ... Read more
Location: Paris, France
Duration: 2 hours 30 minutes (approx.)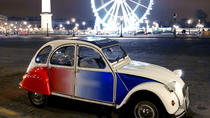 1 Review
If you're in search of a Paris activity to remember, enjoy a 2-hour Montmartre night tour by 2CV, a classic French car. From the cozy comfort of the 2CV, ... Read more
Location: Paris, France
Duration: 2 hours (approx.)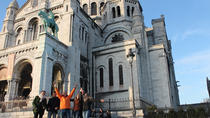 Explore one of Paris' most interesting quarters on a 2-hour walking tour of Montmartre. With a guide, learn about the history, culture, and characters of the ... Read more
Location: Paris, France
Duration: 2 hours (approx.)