4365 Reviews
Address:

5 Avenue Anatole, Paris, France

Hours:

Daily 9:30am–11pm. (Mid-June to early September: 9am–midnight)

Admission:

Varies
Eiffel Tower
Built by Gustave Eiffel for the 1889 World Fair — held to commemorate the centennial of the Revolution — the Eiffel Tower (Tour Eiffel) made headlines at the time as the world's tallest structure at 1,050 feet (320 meters). Initially opposed by Paris' artistic and literary elite, the tower was almost torn down in 1909, but salvation came when it proved an ideal platform for the antennas needed for the new science of radiotelegraphy.
Today, the highlight of a visit to the Eiffel Tower is its views, both from the ground and out over Paris from high in the tower. Start at the base of the tower and peer upward through the girders to see the inner workings and complex architecture. Then, head up to the three levels open to the public for an unrivaled glimpse of Paris' skyline and a visit to the famed 58 Tour Eiffel Restaurant, located on the first level.

Just southeast of the Eiffel Tower is a grassy expanse that served as the site of the world's first balloon flights. Today, the area is frequented by skateboarding teens and activists stating their views on the current state of France.
Practical Info
Take metro line 6 to stop Bir Hakeim or RER line C to the Champ de Mars station, which will drop you off closest to the Eiffel Tower. For better views, get off across the river Seine at stop Trocadero, accessible by metro lines 6 and 9. Elevators stop at each level of the Eiffel Tower (pricing depends on how high you go), but there are often long queues, so opt for a skip-the-line ticket.

78 Reviews
With this skip-the-line Eiffel Tower entrance, take advantage one of only a few priority admission tickets to the tower that include a host and commentary, ... Read more
Location: Paris, France
Duration: 60 minutes (approx.)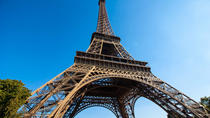 385 Reviews
Skip the notorious long lines at the Eiffel Tower and discover Paris' most famous landmark with a local and passionate guide during this engaging 90-minute ... Read more
Location: Paris, France
Duration: 90 minutes (approx.)
378 Reviews
Save your precious Paris sightseeing time with this skip-the-line Eiffel Tower ticket. One of only a few priority admission tickets to include a live guide and ... Read more
Location: Paris, France
Duration: 60 minutes (approx.)
Avoid the mega-long entry lines at two of Paris' most visited attractions with these skip-the-line admission tickets to the Summit of the Eiffel Tower and the ... Read more
Location: Paris, France
Duration: Flexible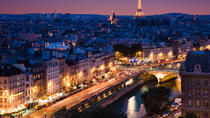 856 Reviews
Paris is enchanting by night, so take this comprehensive four-hour tour to experience the magic first-hand and discover why Paris is known as the "City of ... Read more
Location: Paris, France
Duration: 4 hours (approx.)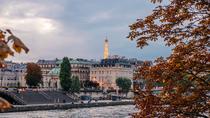 1850 Reviews
See Paris' main attractions in a four-hour Paris city tour with a difference. Your sightseeing tour of Paris includes a tour across the city by coach, views of ... Read more
Location: Paris, France
Duration: 4 hours (approx.)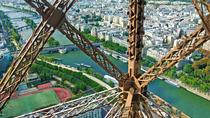 323 Reviews
Go behind the scenes at the Eiffel Tower and discover the places that few visitors get to see! On this intriguing 1.5-hour Eiffel Tower tour, explore the Champ ... Read more
Location: Paris, France
Duration: 90 minutes (approx.)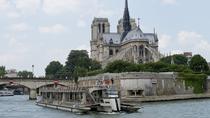 152 Reviews
Experience the delights of Paris on a full-day, personalized tour. Take a cruise along the Seine River and enjoy lunch at the Eiffel Tower, then tour the ... Read more
Location: Paris, France
Duration: 8 hours (approx.)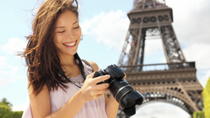 270 Reviews
See Paris' top city attractions and take in panoramic views from the Eiffel Tower on this 3-hour Paris city tour. Admire top city attractions such as the Arc ... Read more
Location: Paris, France
Duration: 3 hours (approx.)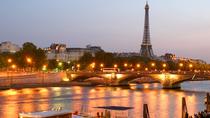 72 Reviews
A visit to the elegant European city of Paris would be incomplete without a visit to the famous Eiffel Tower. It looks simply spectacular lit up at night ... Read more
Location: Paris, France
Duration: 3 hours 30 minutes (approx.)