Le Marais Tours
Each arrondissement in Paris has a number and a name; the fourth arrondissement is known as Le Marais. You'll probably find yourself in this neighborhood more than almost any other in the city.

The historical home of the Parisian aristocracy and the Pletzl, its Jewish community (as well as Victor Hugo and Robespierre), Le Marais includes the practically cloistered first square ever designed in Paris, known as Place des Vosges. Its stately homes surround a park so quiet, that the only sounds heard are from the fountain and bird-songs. But the rest of the arrondissement is much livelier, with the bustling Rue de Rivoli, the gay community along Rue des Archives and the funky labyrinth of stores, galleries and cafes in the Village Saint Paul (its entrance can be found at 12 Rue des Jardins Saint-Paul).
Practical Info
Le Marais lies within the borders of Rue Renard/Rue Beaubourg to the west; Voie Georges Pompidou, Quai des Celestins and Blvd. Henry IV to the south, Blvd du Temple to the east (the actual border is a bit west of this street, but it's generally accepted), and Rue de Bretagne to the north.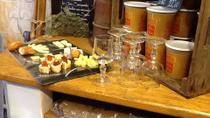 14 Reviews
Explore Le Marais, one of the most popular and historic districts in Paris, and indulge in a variety of wine and cheese tastings on this relaxed walking tour. ... Read more
Location: Paris, France
Duration: 2 hours (approx.)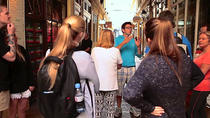 23 Reviews
The "Latin Quarter + Le Marais Bike Tour" is a truly local experience. It's for those who want to get to know Paris' hidden charms and see what makes it ... Read more
Location: Paris, France
Duration: 4 hours (approx.)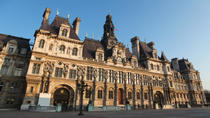 71 Reviews
Explore the historic Marais district of Paris, home to the Places des Vosges, Pompidou Centre and the Bastille, on a 2-hour walking tour with an expert guide. ... Read more
Location: Paris, France
Duration: 90 minutes (approx.)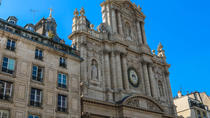 1 Review
Where do Parisians go when they want to relax and enjoy the beauty of their city? Most head for the Marais, not only one of the most historic districts of ... Read more
Location: Paris, France
Duration: 90 minutes (approx.)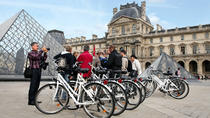 3 Reviews
Get ready to cycle from Central Paris, near Centre Pompidou and to have a great experience! The friendly team will provide you with a great quality bike , ... Read more
Location: Paris, France
Duration: 3 hours (approx.)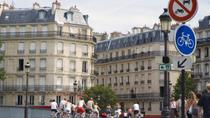 20 Reviews
Come and experience the sights and sounds of the Heart of the city on this Paris cycling tour through local streets. See the beautiful monuments and tourist ... Read more
Location: Paris, France
Duration: 3 hours (approx.)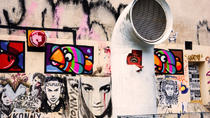 1 Review
Go find the Parisian artists and their most outstanding street art works, which you will be able to immortalize with the Polaroid camera kindly lent during ... Read more
Location: Paris, France
Duration: 2 hours (approx.)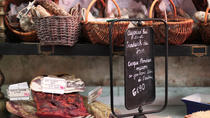 46 Reviews
This 3.5-Hour Food tour will take place around the Marais Area, in the third arrondissement of Paris, starting from rue de Bretagne, and ending at the ... Read more
Location: Paris, France
Duration: 3 hours 30 minutes (approx.)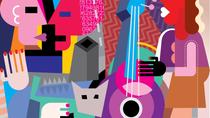 34 Reviews
Explore Paris' Le Marais district on a 1.5-hour guided tour and enjoy skip-the-line entry to the Musée Picasso. Wandering the cobbled streets of the artsy ... Read more
Location: Paris, France
Duration: 90 minutes (approx.)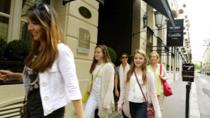 3 Reviews
2-hour walking and shopping tour in Paris. Explore some of the trendiest and most exclusive boutiques in the Marais neighborhood and get fashion advice from ... Read more
Location: Paris, France
Duration: Flexible