54 Reviews
Address:

116 Bis Avenue Champs Elysées, Paris, France

Hours:

Shows at 1pm, 3pm, 7pm, 9:30pm and 11:30pm

Admission:

Varies
Lido de Paris
No trip to Paris is complete without the spectacular theater, sequins, feathers, and champagne of cabaret. For the most famous cabaret experience on the city's Boulevard Champs-Elysees, head to the Lido de Paris, staging Las Vegas-style exotic revues for more than 60 years.

Lido popularized the dinner show concept, where French wine and cuisine combines with magical lighting, sumptuous costumes, theatrical sets and the Lido Orchestra to create the ultimate night out in the City of Light.

Over the years, stars such as Elton John, Elvis Presley, Edith Piaf and Marlene Dietrich have performed at the Lido. The current show running at the Lido is Bonheur, or "happiness." A celebration of beauty, Paris, fame, music and dance, the 90-minute revue tells the story of a girl's quest for happiness.

The theater is designed to ensure maximum visibility from your table while you dine, so you won't miss a minute of the fabulous Bluebell Girls and Lido Boy Dancers.
Practical Info
Lido is on Paris' most famous boulevard, the plane-tree lined Champs-Elysees. The closest Metro stop is George V, near Avenue George V running down to the Seine and Pont de l'Alma.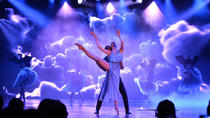 371 Reviews
Enjoy an evening of glitzy, glamorous cabaret and a delicious 3-course dinner at Paris' brand new Lido de Paris "Paris Merveilles" ® show. Head to the ... Read more
Location: Paris, France
Duration: Varies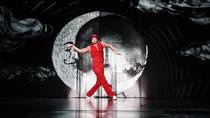 Enjoy an evening of glitzy, glamorous cabaret and a delicious 3-course dinner at Paris' brand new Lido de Paris "Paris Merveilles" ® show. Head to the ... Read more
Location: Paris, France
Duration: Varies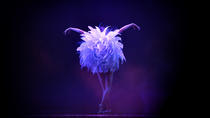 Enjoy an evening of glitzy, glamorous cabaret at Paris' brand new Lido de Paris "Paris Merveilles" ® show. Head to the city's famous Avenue des ... Read more
Location: Paris, France
Duration: Varies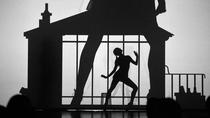 Enjoy an evening of glitzy, glamorous cabaret at Paris' brand new Lido de Paris "Paris Merveilles" ® show. Head to the city's famous Avenue des ... Read more
Location: Paris, France
Duration: Varies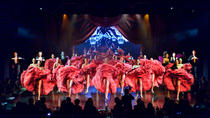 1 Review
Enter a world of dazzling cabaret and enjoy fine food and Champagne during this 5-hour Lido de Paris dinner show in Paris. Following an evening pickup from ... Read more
Location: Paris, France
Duration: 5 hours (approx.)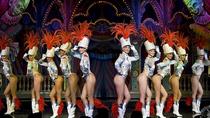 Enjoy a pickup at your hotel in the evening and embark on a small-group discovery of the City of Lights with an Interactive audioguide (8 persons max). Go on a ... Read more
Location: Paris, France
Duration: 6 hours (approx.)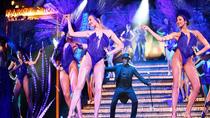 Enjoy a pickup at your Paris hotel in the evening and embark on a small-group discovery of the City of Lights with an Interactive audioguide (8 persons max). ... Read more
Location: Paris, France
Duration: 5 hours (approx.)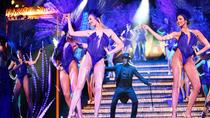 1 Review
Enjoy a pickup at your Paris hotel in the evening and embark on a small-group discovery of the City of Lights with an Interactive audioguide (8 persons ... Read more
Location: Paris, France
Duration: 6 hours (approx.)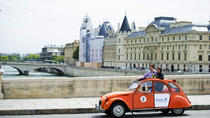 2 Reviews
Arrive at Paris' Le Lido cabaret show in style with this round-trip transfer-come-tour by convertible Deux Chevaux, a vintage 2CV car! Simply leave your Paris ... Read more
Location: Paris, France
Duration: 30 minute transfer each way