36 Reviews
Address:

Place de la Concorde, Paris 75008, France

Hours:

Open 24 hours a day

Admission:

Free
Place de la Concorde Tours
The Place de la Concorde is between the Tuileries Gardens and the Champs Elysées on Paris's famous axis. It was laid out between 1755 and 1775. The 3,300-year-old pink granite obelisk with the gilded top in the square's centre was given to France in 1831 by Muhammad Ali, viceroy and pasha of Egypt. Towering 75 ft (23m) over the cobblestones, it once stood in the Temple of Ramses at Thebes (modern-day Luxor).
The 8 female statues adorning the 4 corners of the square represent France's largest cities. In 1793, after the French Revolution, Louis XVI's head was lopped off by a guillotine set up near the statue representing the city of Brest. During the next two years, another guillotine was used to behead 1343 more people, including Marie-Antoinette and the Revolutionary leader Danton. The square was given its present name after the Reign of Terror ended in the hope that it would be a place of peace and harmony.
The 2 imposing buildings on the north side of Place de la Concorde are the Hôtel de la Marine, headquarters of the French Navy, and the Hôtel de Crillon, one of Paris' most luxurious and exclusive hotels. It was here in 1778 that Louis XVI and Benjamin Franklin signed the treaty recognizing the independence of the new USA.
Practical Info
Catch metro lines 1, 8 or 12 to station Concorde, or walk up from the Louvre and the Tuileries Gardens or down from the Champs-Elysées.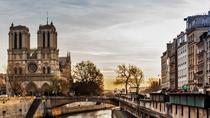 2 Reviews
Become a true flâneur, French for someone who enjoys a good stroll, on this 2.5 hour private tour of central Paris. Expert guides will show you all of ... Read more
Location: Paris, France
Duration: 2 hours 30 minutes (approx.)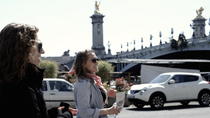 1 Review
A perfect introduction to the City of Lights! Meet the city's legacy by exploring the grand monuments that make Paris such a desirable destination - from the ... Read more
Location: Paris, France
Duration: 3 hours (approx.)
309 Reviews
Scout out Paris' cultural gems and tantalizing treats on a walking tour of the city. Led by a friendly local guide, the 3-hour tour introduces you to the ... Read more
Location: Paris, France
Duration: 3 hours (approx.)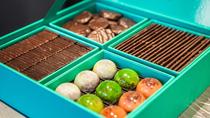 104 Reviews
Let your sweet tooth take the lead in central Paris on this two-hour guided walking tour, where you'll follow the trail of the top chocolate shops in the Right ... Read more
Location: Paris, France
Duration: 2 hours (approx.)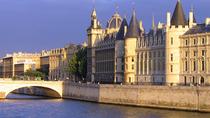 191 Reviews
History comes alive on the Paris Revolution Walking Tour, exploring one of the most important events in modern history. On this fascinating two-hour stroll ... Read more
Location: Paris, France
Duration: 2 hours (approx.)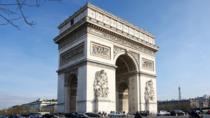 228 Reviews
Take a walk around Paris with a local guide and see another side of this beautiful city. Walking with a local to guide you and share insights and stories is ... Read more
Location: Paris, France
Duration: 2 hours (approx.)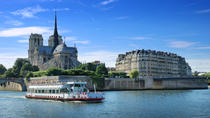 8 Reviews
Experience the delights of Paris on this full-day private tour, combining a minivan sightseeing tour, lunch on the Eiffel Tower and a Seine cruise. See top ... Read more
Location: Paris, France
Duration: 8 hours (approx.)
997 Reviews
Paris is enchanting by night, so take this comprehensive four-hour tour to experience the magic first-hand and discover why Paris is known as the "City of ... Read more
Location: Paris, France
Duration: 4 hours (approx.)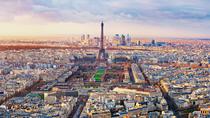 217 Reviews
See the best of Paris and Versailles on this action-packed full-day tour with an expert guide! See top Paris attractions on a city sightseeing tour like Notre ... Read more
Location: Paris, France
Duration: 10 hours (approx.)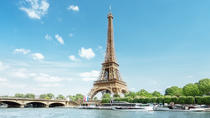 1934 Reviews
See Paris' main attractions in a four-hour Paris city tour with a difference. Your sightseeing tour of Paris includes a tour across the city by coach, views of ... Read more
Location: Paris, France
Duration: 4 hours (approx.)