River Seine
The Seine River flows from Dijon in the Alps, through Paris, joining the sea at Le Havre on the French coast. Paris lies 277 miles (445 km) from the river mouth and the slow-moving river is navigable up to 348 miles (560 km) inland from Le Havre, to Paris and beyond. This made it a lucrative trading route and Paris a prosperous city even back in the days of the Roman Empire.
In Paris, many bridges cross the Seine, the oldest being the Pont Neuf dating from 1607 and the newest the Pont Charles de Gaulle completed in 1996. The river forks in central Paris creating two islands: the Ile de la Cité which is one of the most expensive districts to live, and the Ile Saint-Louis. Many of Paris's famous landmarks are beside the Seine: Notre Dame, the Louvre, the Eiffel Tower and the Musée d'Orsay.
Practical Info
The Seine flows through the heart of Paris and is hard to miss. You can cruise it on either tours boats or the hop on hop off boats, or walk along either the left or right bank. Closest metro stations are Pont Neuf on line 7, Cite on line 4 and Musée d'Orsay on RER C.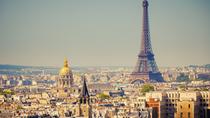 1099 Reviews
Experience the best of the French capital in one day on this 7.5-hour sightseeing tour of Paris. Take a guided tour of the famous Louvre Museum and marvel at ... Read more
Location: Paris, France
Duration: 7.5 hours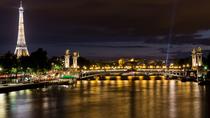 2273 Reviews
Enjoy a memorable night out in Paris by combining a visit to the Eiffel Tower and Seine River cruise with a cabaret show at the Moulin Rouge. Enjoy dinner at ... Read more
Location: Paris, France
Duration: 7 hours (approx.)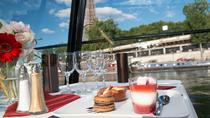 528 Reviews
Sure to be one of the highlights of your stay in Paris, this Seine River lunch or dinner cruise is the most relaxing way to see famous attractions like the ... Read more
Location: Paris, France
Duration: Varies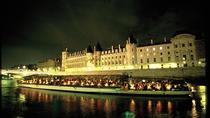 283 Reviews
Combine a glamorous dinner in Paris with sights of the city's must-see attractions on this evening sightseeing cruise down the River Seine. While relaxing on ... Read more
Location: Paris, France
Duration: 6:30pm Dinner Cruise: 1h30
Service Étoile, Élégance and Découverte : 2h30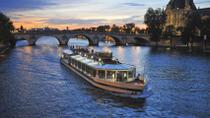 215 Reviews
For those tight on time, this 75-minute Seine River cruise is perfect. Discover Paris' glittering waterfront sights in a relaxed, casual setting, and enjoy ... Read more
Location: Paris, France
Duration: 75 minutes (approx.)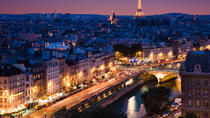 856 Reviews
Paris is enchanting by night, so take this comprehensive four-hour tour to experience the magic first-hand and discover why Paris is known as the "City of ... Read more
Location: Paris, France
Duration: 4 hours (approx.)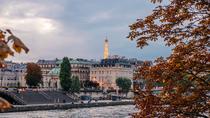 1850 Reviews
See Paris' main attractions in a four-hour Paris city tour with a difference. Your sightseeing tour of Paris includes a tour across the city by coach, views of ... Read more
Location: Paris, France
Duration: 4 hours (approx.)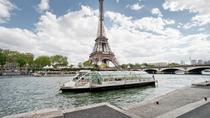 721 Reviews
Cruise along Paris' Seine River on a hop-on hop-off sightseeing cruise! Use a 1-day ticket to travel to top Paris attractions such as the Eiffel Tower and the ... Read more
Location: Paris, France
Duration: Flexible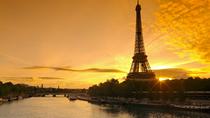 807 Reviews
Treat yourself to an unforgettable night in Paris with dinner on the Eiffel Tower and a Seine river cruise. Take in views of the Champ de Mars, Les Invalides, ... Read more
Location: Paris, France
Duration: 4 hours (approx.)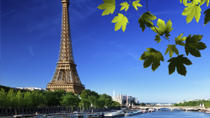 681 Reviews
See all the Paris highlights on a morning or afternoon tour, including lunch at the Eiffel Tower and a Seine River cruise. You'll cover Paris' must-see ... Read more
Location: Paris, France
Duration: 5 - 5.5 hrs