3 Days in Paris: Suggested Itineraries
By Viator, April 2015
Grand vistas and architecture, bohemians and intellectuals, romance and cabaret blend into the intoxicating joie de vivre that signifies the exuberant French capital. Paris is a city of cultural riches to be savoured, from the Eiffel Tower to Notre Dame, boulevards to bars, literature, art, museums and magical lights. Open your senses to Paris!
Day 1: Cruising, Art and Cabaret
Immerse yourself in the romance of Paris, cruising the Seine to experience this beautiful city from the water.
Walking is one of the best ways to explore the city, following the river to the famous monuments and museums along its path. Discover the astounding collections in the Louvre, Musée d'Orsay, and Pompidou Centre at your leisure or take the hop-on hop-off bus to see all the sights.
Stroll along the left or right bank for a taste of authentic Parisian wine and bar culture, and see the spectacular cabaret artistes of the Moulin Rouge, Lido or paradise Latin show.
Day 2: Culture, Food & Shopping
Feel cultured, decadent and stylish all in one day! Explore the ancient streets and lively cafés of the Latin Quarter, and the Left Bank homes of Ernest Hemingway, Pablo Picasso, and Jim Morrison, or the famous graves in Pere Lachaise cemetery. Shop for high tea and high fashion in St Germain des Prés, encounter the hottest designers, unleash your inner fashionista, develop your nose, and find the right accessory to enhance your new Parisian look.
Enjoy the taste of Paris as you stroll along the Left Bank and Latin Quarter, indulge your sweet tooth in gourmet chocolate and pastries, while walking through lovely Parisian neighbourhoods or make your own fine specialist desserts.
Day 3: Paris Day Trips
Explore France's royal and cultural history on a trip to Monet's garden and Louis XIV's grand palace of Versailles, truly like entering a time machine. Discover the magnificent vineyards and world class cellars of the Champagne region home to Dom Perignon, Moet & Chandon and Mumm. Head to Normandy for history and if you have time, hope on the Eurostar for a day trip to London.    
3222 Reviews
The Moulin Rouge is the number one show in Paris, if not the whole of Europe. No wonder it sells out quickly! Don't miss your chance to see the world-renowned ... Read more
Location: Paris, France
Duration: Varies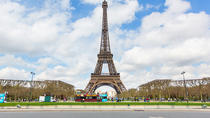 887 Reviews
Discover the sights of Paris on a Big Bus hop-on hop-off tour! Aboard an open-top, double-decker bus, admire panoramic views of top Paris attractions including ... Read more
Location: Paris, France
Duration: Varies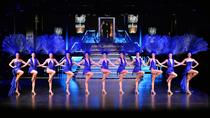 430 Reviews
Enjoy an evening of glitzy, glamorous cabaret and a delicious 3-course dinner at Paris' brand new Lido de Paris "Paris Merveilles" ® show. Head to the ... Read more
Location: Paris, France
Duration: Varies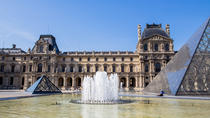 2973 Reviews
Take a small group or a private (depending on the option you choose) walking tour of the Louvre Museum in Paris and jump the queue by booking ahead. This skip ... Read more
Location: Paris, France
Duration: 3 hours (approx.)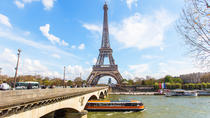 1307 Reviews
Experience the best of the French capital in one day on this 7.5-hour sightseeing tour of Paris. Take a guided tour of the famous Louvre Museum and marvel at ... Read more
Location: Paris, France
Duration: 7.5 hours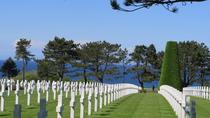 138 Reviews
Spend a day away from Paris and visit the Normandy beaches where thousands of the Allied Powers' troops landed on D-Day to reclaim France during World War II. ... Read more
Location: Paris, France
Duration: 14 hours (approx.)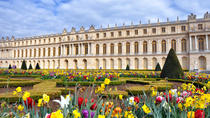 1463 Reviews
See more than Paris and take a day trip to Monet's garden at Giverny and Louis XIV's palace of Versailles. The full-day tour combines the two most popular ... Read more
Location: Paris, France
Duration: 9 hours 30 minutes (approx.)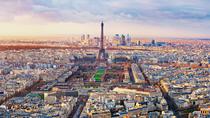 218 Reviews
See the best of Paris and Versailles on this action-packed full-day tour with an expert guide! See top Paris attractions on a city sightseeing tour like Notre ... Read more
Location: Paris, France
Duration: 10 hours (approx.)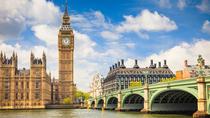 326 Reviews
Hop on the Eurostar in Paris for an easy day trip to London! After a high-speed train journey of 2 hours and 15 minutes, you'll have the rest of the day to see ... Read more
Location: Paris, France
Duration: 16 hours (approx.)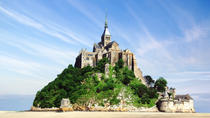 137 Reviews
Enjoy convenient round-trip transport from Paris to one of the most revered wonders of Europe, the fairy tale island of Mont St-Michel, off the coast of ... Read more
Location: Paris, France
Duration: 14 hours (approx.)