Art Lover's Guide to Paris
By Viator, June 2017
Paris is home to some of Europe's finest and most famous galleries and museums, with artistic treasures from all corners of the globe adorning their numerous walls and corridors. See below for some can't-miss sites for art lovers visiting Paris.
Musée du Louvre —for the first-timer
The world's most-visited museum, the Louvre showcases timeless masterpieces from Da Vinci, Michelangelo, and Rembrandt alongside treasures from Mesopotamian, Egyptian, and Greek antiquity.
How to Visit: Beat the queues with skip-the-line entry and follow a guide through centuries of rich art history.
Musée d'Orsay — for the impressionist fan
The Musée d'Orsay is a specialty gallery housing artworks from the impressionist, post-impressionist, and art nouveau movements. It's perhaps most famous for its collection of Monet works, but this really is just the tip of the iceberg.
How to Visit: Book a VIP tour to discover works by Manet, Monet, Renoir, and Van Gogh, and enjoy lunch at the d'Orsay Museum restaurant after your visit.
Centre Pompidou — for the modern art buff
The Centre Pompidou ranks among Paris' most striking buildings, with stairways, air ducts, and heating pipes decorating the exterior. The gallery houses France's national modern art collection, with contemporary works dating back to 1905.
How to Visit: With vibrant works and colorful surroundings, the Centre Pompidou is a great family-friendly gallery. Book a private family tour and show the kids the best of France's exciting modern art scene.
Musée de l'Orangerie — for the Water Lilies lover
The Musée de l'Orangerie takes pride of place in the Tuileries Gardens. The space houses 20th-century impressionist and post-impressionist paintings by Claude Monet alongside famous works by Cézanne, Matisse, Picasso, Renoir, and Sisley.
How to Visit: Combine your Musée de l'Orangerie visit with a cruise along the Seine River, and enjoy sweeping views over the city's UNESCO–listed riverbanks.
Musée Rodin — for the sculpture enthusiast
Dedicated to the works of French sculptor Auguste Rodin, the Musée Rodin houses works such as The Thinker, The Kiss, and The Gates of Hell. Don't miss the gardens, where more impressive pieces are displayed.
How to Visit: Delve into French military and art history on a private tour of Les Invalides and the Musée Rodin to cover two important aspects of French culture in one day.
Auvers-sur-Oise & Giverny — for the Monet and van Gogh fan
Claude Monet and Vincent van Gogh—two of France's most famous 19th-century painters—lived in Auvers-sur-Oise and Giverny, respectively. Visitors can follow in the masters' footsteps and admire the very scenes that made their way onto canvas.
How to Visit: Both Auvers-sur-Oise and Giverny lie within easy reach of Paris, with day trips leaving the French capital and including hotel pickup and drop-off.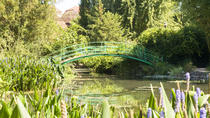 50 Reviews
Discover the unparalleled beauty of the home and gardens of Claude Monet where he lived and painted for the last 40 years of his life.
Location: Paris, France
Duration: 5 hours (approx.)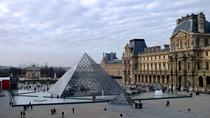 137 Reviews
Spend no time queuing so you have more time to admire some of history's most famous artworks on this small-group tour of the Louvre and Musée d'Orsay in ... Read more
Location: Paris, France
Duration: 5.5 hours
201 Reviews
Pay homage to Vincent van Gogh and Claude Monet on a full-day small group tour from Paris. You'll take a guided tour of Auvers sur Oise, the village where ... Read more
Location: Paris, France
Duration: 9 hours 30 minutes (approx.)
847 Reviews
Step into a real-life Impressionist painting at Monet's gardens in Giverny. On this morning or afternoon half-day trip from Paris by coach, visit the beautiful ... Read more
Location: Paris, France
Duration: 5 hours (approx.)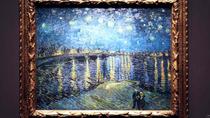 40 Reviews
Enjoy this 2-hour private guided tour of Orsay Museum with the special focus on museum´s history and architecture and the 19th century art.
Location: Paris, France
Duration: 2 hours (approx.)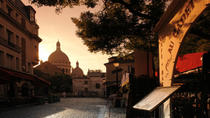 244 Reviews
Learn all there is to know about Impressionist art in Paris on this art-lovers tour of Montmartre. After a 1.5-hour walking tour of the bohemian neighborhood ... Read more
Location: Paris, France
Duration: 90 minutes (approx.)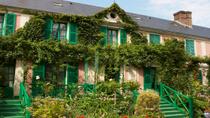 475 Reviews
Visit the beautiful home and garden that inspired the master of Impressionism, Claude Monet, on a small group afternoon tour from Paris. The half-day tour is ... Read more
Location: Paris, France
Duration: 5 hours (approx.)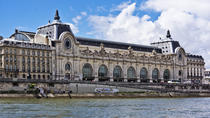 12 Reviews
Follow in the footsteps of the Impressionists on this private tour of Montmartre and the Musée d'Orsay. See the places that inspired Impressionist ... Read more
Location: Paris, France
Duration: 5 hours 30 minutes (approx.)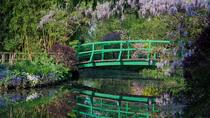 5 Reviews
Visit Monet's House and Gardens, the famous impressionist's residence. Enjoy this excursion in an air-conditioned minibus escorted by a driver/guide ... Read more
Location: Paris, France
Duration: 4 hours (approx.)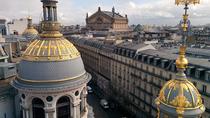 12 Reviews
Gaze up at Paris' stunning Art Nouveau architecture on this 2-hour walking tour of the 8th and 9th arrondissements. Admire some of the most beautiful buildings ... Read more
Location: Paris, France
Duration: 2 hours (approx.)