Food & Cooking Tours
By Viator, August 2015
Experience traditional recipes and methods for preparing French cuisine and indulge your passion for cheese, pastries, chocolate and wine as you explore Paris. Fine food, wine, and the gourmet spirit are at the very heart of French culture, and French joie de vivre is never so in evidence as when talking about food, with the philosophy of truly savoring a little of the things you love. Discover the taste of Paris while strolling along the Left Bank and through the Latin Quarter to visit the market, cheese shop, patisserie, and foie gras specialist, focusing on ingredients and preparation of fresh seasonal produce and recipes.

The fromagerie (cheese shop) is another world, with an astounding range of regional varieties  accompanied by quince paste, green tomato jam, and fabulous bread. Make your selection and head up to the heart of the Latin Quarter, packed with colorful historic shops and restaurants, and the former home of writer Ernest Hemingway, who wrote in his ode to Paris, A Moveable Feast: "This is how Paris was in the early days when we were very poor and very happy". Finish at the Pâté de foie gras speciality shop with a decadent tasting of this delicacy.

Those with a sweet tooth may prefer to taste gourmet chocolate and pastries, walking through lovely Parisian neighborhoods. Feeling creative? Make your own fine pastries and desserts, from ice cream (geranium, lavender, chocolate, or caramel) to truffles or learn the secret of the prized French macaroon.

Sip champagne as you cruise along the Seine, or visit the magnificent vineyards and world class cellars of the Champagne region including Moet and Chandon, Mumm and Reims, to find out where all those happy bubbles come from.

Stroll along the left or right bank for a taste of authentic Parisian wine and bar culture as you encounter the sophisticated flavors and variety of French wines, and perhaps even become a connoisseur!
772 Reviews
Combine your love of chocolate and cakes with your passion for Paris! The Paris Chocolate and Pastry Food Tour combines French gourmet specialities with an ... Read more
Location: Paris, France
Duration: 3 hours (approx.)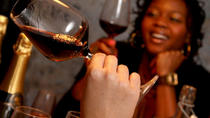 498 Reviews
Whether you are a wine novice or expert, you'll love this exquisite wine-tasting session in an elegant wine bar in central Paris. During your session, sample ... Read more
Location: Paris, France
Duration: Varies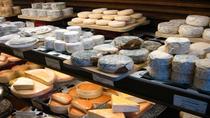 324 Reviews
There's no need to consider calories when you combine gourmet French food with a three-hour walking tour! Your small group tour is led by an expert food ... Read more
Location: Paris, France
Duration: 3 hours (approx.)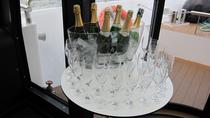 223 Reviews
If sipping French champagne while cruising down the River Seine is your idea of heaven, this champagne-tasting cruise will be a highlight of your trip to ... Read more
Location: Paris, France
Duration: 60 minutes (approx.)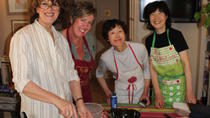 145 Reviews
Meet a local chef and learn how to cook a three-course Parisian banquet in a private apartment, right in the heart of Paris! Numbers for this small-group Paris ... Read more
Location: Paris, France
Duration: Varies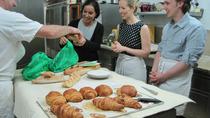 48 Reviews
Learn how to make classic French baguettes and croissants with an expert Parisian baker during this two-hour baking workshop. Using recipes handed down for ... Read more
Location: Paris, France
Duration: 2 hours (approx.)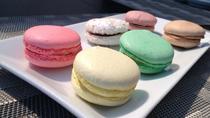 58 Reviews
Take some time out from your Paris sightseeing to learn how to make a famous French confection – macarons. Meet a local French chef in a private Parisian ... Read more
Location: Paris, France
Duration: 3 hours (approx.)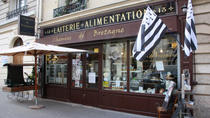 99 Reviews
Explore Paris' colorful Bastille district on a 3-hour food tour led by an expert food-loving guide! Spreading out into three Paris arrondissements, the ... Read more
Location: Paris, France
Duration: 3 hours (approx.)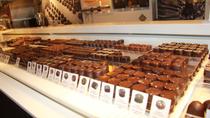 98 Reviews
Let your sweet tooth take the lead in central Paris on this two-hour guided walking tour, where you'll follow the trail of the top chocolate shops in the Right ... Read more
Location: Paris, France
Duration: 2 hours (approx.)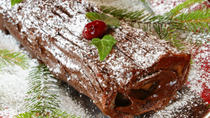 1 Review
Just in time for Christmas, this winter-time cooking class in Paris lets you immerse yourself in France's rich culinary heritage while cooking a wonderful ... Read more
Location: Paris, France
Duration: Varies