French Wine & Champagne Tastings
By Viator, July 2015
Paris is full of fantastic food and world-class wines that are easy to enjoy within city limits. But the rolling hills and classic vineyards just beyond the City of Lights offers travelers the unique opportunity to sample some of the best bubbly on earth while learning about the region's unique vines from professional sommeliers.
Visitors will learn to look, smell and taste the bold reds and crisp whites that make this region famous across the globe. And they'll also get to let the tiny bubbles of classic champagne tickle their noses during a small group or private tasting tour. These day-long events are a perfect entry for the novice sipper, but even the well-versed oenophile will enjoy learning about wines in one of France's historic wine cellars. 
Travelers can spend an afternoon on a Small-Group Wine-Tasting Trip to the Champagne Region from Paris and learn about one of the most famous regions in France. Visitors will sample eight different glasses of bubbly under the guidance of a local expert.
Similarly, the Champagne Region Day Trip from Paris by Minivan take travelers into the heart of Champagne country for a look at Moet and Chandon, as well as a tour of the historic city of Reims.
Visitors who want to sample top French wines and Champagnes without leaving city limits can do so on the French Wine Tasting in Paris tour. Travelers can enjoy handmade bread and local cheeses while they receive an overview of the French wine region and sample reds, whites and bubbly from the French countryside.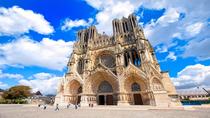 395 Reviews
This tour will take you to the heart of the Champagne country to discover the history and secrets of "The King of Wines". You'll visit a world-renowned ... Read more
Location: Paris, France
Duration: 10 hours 30 minutes (approx.)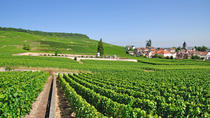 144 Reviews
Enjoy a wonderful day trip from Paris to Champagne, one of the most famous regions in France, and indulge in eight tastings of bubbly in three different ... Read more
Location: Paris, France
Duration: 12 hours (approx.)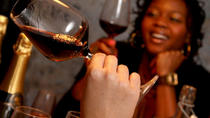 498 Reviews
Whether you are a wine novice or expert, you'll love this exquisite wine-tasting session in an elegant wine bar in central Paris. During your session, sample ... Read more
Location: Paris, France
Duration: Varies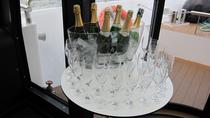 223 Reviews
If sipping French champagne while cruising down the River Seine is your idea of heaven, this champagne-tasting cruise will be a highlight of your trip to ... Read more
Location: Paris, France
Duration: 60 minutes (approx.)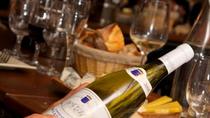 87 Reviews
Expand your knowledge of French wine with an evening of wine tasting in a beautifully renovated cellar in central Paris. Taste six French wines from different ... Read more
Location: Paris, France
Duration: 2 hours (approx.)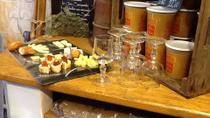 12 Reviews
Explore Le Marais, one of the most popular and historic districts in Paris, and indulge in a variety of wine and cheese tastings on this relaxed walking tour. ... Read more
Location: Paris, France
Duration: 2 hours (approx.)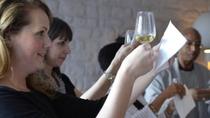 1 Review
Discover France in six glasses and gain insight into the country's famous wine regions on this 2-hour wine tasting in Paris. Learn about five of France's ... Read more
Location: Paris, France
Duration: 2 hours (approx.)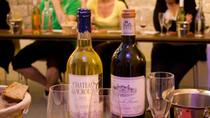 2 Reviews
Are you a wine drinker with an open mind and a desire to expand your horizons? What better place to experiment than in the wine capital of the world? Surprise ... Read more
Location: Paris, France
Duration: 2 hours (approx.)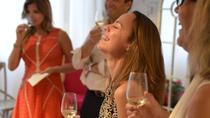 Sample regional French produce and learn the concept of "terroir" on this 2-hour wine and cheese pairing class in Paris. Taste four types of wine and ... Read more
Location: Paris, France
Duration: 2 hours (approx.)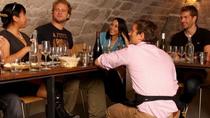 3 Reviews
Grand cru wine tasting is the ultimate French wine-tasting experience. During this 2-hour wine tasting, taste six high-quality wines, including grands crus, ... Read more
Location: Paris, France
Duration: 2 hours (approx.)