Impressionist Art in Paris
By Viator, March 2015
The phrase 'Impressionist' was coined in late 19th-century Paris when an art critic used it to describe an exhibition showcasing Monet's Sunrise oil painting. The work's patchy textures, created using loose brush strokes, brought sunlight to life -- a feat that hadn't been mastered before Monet's time.

Sunrise came to be the most iconic painting of the Impressionist art movement, spawning Parisian artists to blaze a revolutionary trail through the art world, capturing light and modernity as it had never been done before. Trendsetters like Monet, Morisot, Degas, Lebourg and Renoir were followed by the likes of Cézanne and Gaugin -- a group of French artists who went on to be the most popular in history. So, go ahead and take a day out of your hectic Paris schedule to follow in the artists' footsteps, visiting the places and landscapes that inspired them to paint with relentless passion.
 
Paris
The Impressionists found a wealth of subjects to paint in Paris, with the banks of the Seine River providing endless possibilities to satisfy their artistic genius. On an Impressionist-themed Seine River Cruise, you'll glide underneath Pont Neuf, the bridge where Monet and his good friend Renoir painted together, and hear commentary about Notre Dame Cathedral -- the legendary Paris landmark that inspired Lebourg among others.  Alternatively, visit Musée de l'Orangerie or Musée d'Orsay to see one of the world's largest collections of Impressionist art.

Montmartre
This Parisian neighborhood is famous for its nightlife and famous artistic residents. Artists including Picasso, van Gogh, Monet, Modigliani, Renoir and Dali all lived and/or worked in the area. On a tour of Montmartre, stroll through the bohemian neighborhood and its romantic streets to see the landmarks that inspired these legendary artists and then head to Musée d'Orsay to view Paris' largest collection of modern art at leisure.

Giverny
As Monet gained recognition (and a bigger bank balance) he took the plunge and moved from Paris to embrace a laid-back country life, painting the great outdoors in idyllic peace. Giverny was the village he chose, and it was here that he created his famous Water Lilies along with other notable works. Walk through Monet's Gardens on a tour and head inside his house to see artifacts from his day-to-day life. You'll also have the opportunity to see pieces of his work on a visit to the Musée des Impressionnismes Giverny.

Chatou
The now-affluent Parisian neighborhood is home to Île des Impressionnistes, an island in the Seine River that was a popular spot for the Impressionists to sit and paint. Go for lunch in a favorite restaurant of Renoir -- La Maison Fournaise -- on an Impressionist art tour, and see his captivating Luncheon of the Boating Party painting, too.

These are just some of the many options you have for experiencing Impressionist art during your trip to Paris.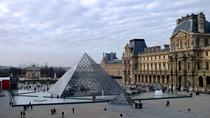 125 Reviews
Spend no time queuing so you have more time to admire some of history's most famous artworks on this small-group tour of the Louvre and Musée ... Read more
Location: Paris, France
Duration: 5.5 hours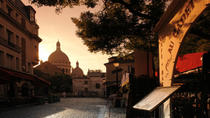 217 Reviews
Learn all there is to know about Impressionist art in Paris on this art-lovers tour of Montmartre. After a 1.5-hour walking tour of the bohemian neighborhood ... Read more
Location: Paris, France
Duration: 1.5 hours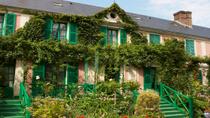 455 Reviews
Visit the beautiful home and garden that inspired the master of Impressionism, Claude Monet, on a small group afternoon tour from Paris. The half-day tour is ... Read more
Location: Paris, France
Duration: 5 hours (approx.)
26 Reviews
Combine two best-selling tours at a discounted price to see Paris highlights by both day and night. Go on an art walking tour in the morning through the ... Read more
Location: Paris, France
Duration: 90 minutes each tour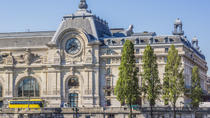 4 Reviews
Get an up-close look at the masterpieces of Impressionism on this private tour of the Musée d'Orsay and Musée de l'Orangerie, two of Paris' most ... Read more
Location: Paris, France
Duration: 3 hours (approx.)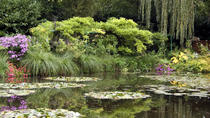 187 Reviews
Pay homage to Vincent van Gogh and Claude Monet on a full-day small group tour from Paris. You'll take a guided tour of Auvers sur Oise, the village where ... Read more
Location: Paris, France
Duration: 9 hours 30 minutes (approx.)