Paris with Kids
By Viator, November 2014
Sure, we all think of Paris as the ultimate romantic destination, whether for the ultimate proposal or a sophisticated honeymoon. And we vow to return, until all of a sudden there are kids in the picture and we leave Paris to our cherished memories.

But the truth is, going to Paris with kids is easy, fun, and gives them an excellent initial experience of traveling abroad. And it also gives you a chance to see the City of Light from a whole new perspective!

First, there are the parks throughout the city. So many of the big parks have extensive children's areas and activities, whether it's the toy sailboat rentals for the pond in the Tuileries or the Dragon Garden playground at the Parc de la Villette. And even if there are no organized features, they're still a great place to let them run around and blow off steam before sitting down to dinner.

For those children who like adventure, the Catacombs of Paris offer 1800 miles of creepy, cool ambience and stories they can take back home to their friends. And another underground adventure – at least part of the way – is a boat tour of the Canal Saint-Martin. You have to wear a hardhat with a lamp on it as you pass through the underground canal locks!

And then there's the food. Yes, French fries abound (although they're called frites), and there are crepe sellers on every corner as well as macarons and all manner of sugary goodness. Don't miss Berthillon, the famous ice cream maker, on the Île Saint-Louis.
660 Reviews
Dive into the magic of Disneyland® Paris. With two different theme parks, Disneyland® Paris will make your dreams come true twice! Your Disneyland® Paris ... Read more
Location: Paris, France
Duration: 1 day (approx.)
772 Reviews
Combine your love of chocolate and cakes with your passion for Paris! The Paris Chocolate and Pastry Food Tour combines French gourmet specialities with an ... Read more
Location: Paris, France
Duration: 3 hours (approx.)
55 Reviews
The Grevin Wax Museum invites you to experience the spirit of Paris of yesterday and of today, through astounding scenes and more than 200 wax figures.
Location: Paris, France
Duration: Flexible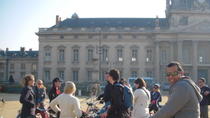 353 Reviews
See Paris like a Parisian on a tour by bicycle! Whether it's your first or fifth time in Paris, this bike tour is the perfect way to travel from sight to sight ... Read more
Location: Paris, France
Duration: Approximately 3 - 3.5 hours
23 Reviews
Parc Asterix is 30 kilometers (18 miles) north of Paris. It is the 2nd largest theme park in France and has all the ingredients to be the most fun place to be ... Read more
Location: Paris, France
Duration: Flexible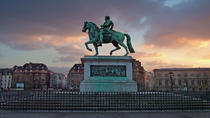 475 Reviews
For many, Paris by night is a place of romance and moonlit walks along the Seine. For others, it's a place of mystery and the ghosts of the past that haunt ... Read more
Location: Paris, France
Duration: 2 hours (approx.)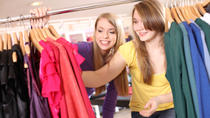 36 Reviews
Girls, are you looking for something that just screams "I got this in Paris"? Make your best friends green with envy when you arrive home from your ... Read more
Location: Paris, France
Duration: 3 hours (approx.)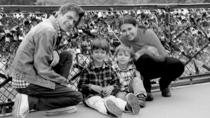 1 Review
Paris isn't just for grown-ups; the kids will love all the city has to offer on a children and family walking tour. Join the fun or leave your kids in the ... Read more
Location: Paris, France
Duration: 3 hours (approx.)