Top 10 Paris Art Experiences
By Viator, December 2014
Paris is all about art – centuries of painters have lived here, painted here, exhibited here and died here. With so much art at your fingertips, it can be hard to know where to begin. These top 10 Paris art experiences will get you started on your own top 10.

1. Mona Lisa at the Louvre
Tick the biggest box with a visit to the Louvre. This palace is so crammed full of paintings and statues, even the staunchest art fan can be overwhelmed. Make things easy by choosing your favourites, and perhaps revisiting to delve deeper. All signs point to da Vinci's famous lady, who looks smaller than you might think but just as enigmatic.
2. Van Gogh Room at the Musée d'Orsay
If Vincent is your favourite, you'll be knocked out by the Musée d'Orsay's stunning collection. The museum's two dozen paintings by Van Gogh include several self-portraits, Starry Night and his bedroom in Arles. The combined effect of so many Van Goghs in one room is quite astounding.
3. Picasso Museum
A visit to the Picasso Museum not only gets you up close and personal with Pablo, you also get to step inside a restored mansion in the Marais, the Hotel Salé. Unfortunately the museum is currently closed, but expect big things when it reopens in 2013, including a whopping 500 of the Cubist master's artworks. In the meantime, make your way to the nearby Pompidou Centre to see its display of artworks by Picasso (and many other modern artists).
4. Delacroix Museum
Entering the apartment and studio of Romantic painter Eugène Delacroix is a rare privilege. Filled with the artist's drawings, paintings and watercolours, the rooms uncannily evoke mid-19th-century Paris and the life and work of the painter. There are original furnishings on display, as well as Delacroix's easel and palette, letters and mementos. The walled garden is also particularly lovely.
5. Rodin's Kiss
Ah, The Kiss. If there's a more romantic statue out there, we'd like to see it! It's hard to believe Rodin's amorously entwined lovers are marble and not flesh. At this lovely museum in the Hotel Biron mansion, you'll also see Rodin's Thinker, Burghers of Calais and many other artworks, including the sculptor's particularly moving statues of clasped hands.
6. Luxembourg Garden Statues
The lawns, trees and pathways of the Luxembourg Gardens are a pleasure indeed, not just for gardeners but also for lovers of statues. Dotted throughout the gardens are around 100 statues, from a playful Pan and statues of lions and stags to a version of the Statue of Liberty, regal statues of queens and saints, a depiction of Beethoven and the Medici Fountain with its urns and classical statues.
7. Montmartre
Montmartre oozes art. For one thing, it's incredibly picturesque; for another, artists from Van Gogh and Degas to Picasso and Matisse lived, worked and were inspired by this Parisian hilltop suburb. Utrillo lived in the building that houses the Montmartre museum, and there's also a Dali museum here devoted to the Surrealist's bronzes and lithographs. Famous artists buried in Montmartre's cemetery include Degas, Gustave Moreau and Picabia.
8. Gustave Moreau Museum
Symbolist painter Gustave Moreau designed his own museum before his death in 1898, preserving his home and studio and presenting a unique collection of his brilliantly jewel-like mythological works. On display are hundreds of studies and completed paintings, watercolours and drawings, as well as the artist's library and personal belongings. Overlooking Moreau's private garden, the apartment is crammed with artworks, period decor, ornaments and mementoes of the artist's travels.
9. Père Lachaise Cemetery
This much-loved cemetery in the 20th arrondissement is the final resting place of many famous Parisians, including a handful of legendary artists. On a wander through the cemetery's avenues of tombs, keep your eyes peeled for the memorials to Corot (famous for his landscapes), Jacques-Louis David (Revolutionary icons), Géricault (muscular nudes), Ingres (lifelike portraits), Modigliani (Expressionist faces), Pissarro (impressionist pastels) and Seurat (impressionist images of the Seine).
10. Monet's Waterlilies
To immerse yourself in the watery world of Monet's ethereal waterlily paintings, visit the Musée d l'Orangerie in the Tuileries Gardens. Known as Les Nymphéas, eight of Monet's mesmerising waterlilies panels cover the walls of two oval rooms, with special diffused lighting to enhance their otherworldly quality. Monet captured the liquid reflection of sky and trees at his water garden in Giverny with his fluid strokes and soothing palette of purples, blues and greens. The museum is on Place de la Concorde, and though the Monet paintings are the real highlight, you'll also see works here by Picasso, Cézanne, Matisse, Renoir and other impressionist stars.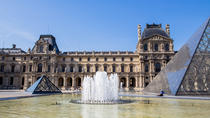 2581 Reviews
Take a small group or a private (depending on the option you choose) walking tour of the Louvre Museum in Paris and jump the queue by booking ahead. This skip ... Read more
Location: Paris, France
Duration: 3 hours (approx.)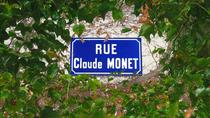 769 Reviews
Step into a real-life Impressionist painting at Monet's gardens in Giverny. On this morning or afternoon half-day trip from Paris by coach, visit the beautiful ... Read more
Location: Paris, France
Duration: 5 hours (approx.)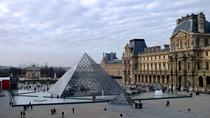 125 Reviews
Spend no time queuing so you have more time to admire some of history's most famous artworks on this small-group tour of the Louvre and Musée ... Read more
Location: Paris, France
Duration: 5.5 hours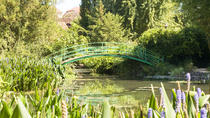 9 Reviews
Discover the unparalleled beauty of the home and gardens of Claude Monet where he lived and painted for the last 40 years of his life.
Location: Paris, France
Duration: 5 hours (approx.)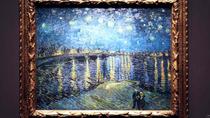 19 Reviews
Enjoy this 2-hour private guided tour of Orsay Museum with the special focus on museum´s history and architecture and the 19th century art.
Location: Paris, France
Duration: 2 hours (approx.)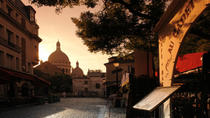 217 Reviews
Learn all there is to know about Impressionist art in Paris on this art-lovers tour of Montmartre. After a 1.5-hour walking tour of the bohemian neighborhood ... Read more
Location: Paris, France
Duration: 1.5 hours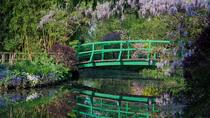 Visit Monet's House and Gardens, the famous impressionist's residence. Enjoy this excursion in an air-conditioned minibus escorted by a driver/guide ... Read more
Location: Paris, France
Duration: 4 hours (approx.)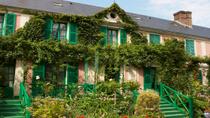 455 Reviews
Visit the beautiful home and garden that inspired the master of Impressionism, Claude Monet, on a small group afternoon tour from Paris. The half-day tour is ... Read more
Location: Paris, France
Duration: 5 hours (approx.)
The best way to see the Mona Lisa is without the crowds that almost always surround her. Because there is no way to get her all to yourself, we've done the ... Read more
Location: Paris, France
Duration: 3 hours (approx.)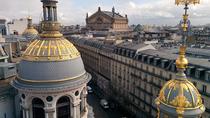 10 Reviews
Gaze up at Paris' stunning Art Nouveau architecture on this 2-hour walking tour of the 8th and 9th arrondissements. Admire some of the most beautiful buildings ... Read more
Location: Paris, France
Duration: 2 hours (approx.)