Where to Find Impressionist Art in Paris
By Viator, August 2017
Paris was always a hub for 19th-century Impressionist trendsetters—think Monet, Morisot, Degas, Lebourg, and Gaugin—many of whom went on to be some of the most popular artists in history. Read on to find out where to see their famous works.
Musée d'Orsay
Originally a train station, this Impressionism museum pays homage to artists such as Picasso, van Gogh, Monet, Modigliani, Renoir, and Manet, all of whom lived or worked in France. Book a skip-the-line ticket to spend less time waiting and more time inside admiring the greats.
Musée de l'Orangerie
Most famous for being the permanent home of eight of Monet's Water Lilies murals, this museum is located in Paris' atmospheric Tuileries Gardens. Dive into its collections and history on a private guided museum tour.
Musée Marmottan Monet
Housed in the former hunting lodge of the Duke of Valmy, the Musée Marmottan is as impressive from the outside as it is inside. Skip the line on a guided tour to see the world's largest collection of Monet's works.
Montmarte
The Impressionists found a wealth of subjects to paint in Paris, with the banks of the Seine River providing endless possibilities to satisfy their artistic genius. On a tour of the bohemian Montmartre neighborhood, stroll by the landmarks that inspired these legendary artists.
Chatou
This now-affluent Parisian neighborhood is home to Île des Impressionnistes, an island in the Seine River that was a popular spot for the Impressionists to sit and paint. A walking tour is a great way to learn more about the area.
Giverny
As Monet gained recognition, he moved from Paris to Giverny, embracing a laidback country life and painting the great outdoors in idyllic peace. Walk through his famous gardens on a tour and head inside his house to see artifacts from his daily life.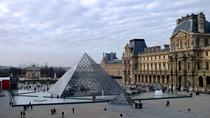 137 Reviews
Spend no time queuing so you have more time to admire some of history's most famous artworks on this small-group tour of the Louvre and Musée d'Orsay in ... Read more
Location: Paris, France
Duration: 5.5 hours
201 Reviews
Pay homage to Vincent van Gogh and Claude Monet on a full-day small group tour from Paris. You'll take a guided tour of Auvers sur Oise, the village where ... Read more
Location: Paris, France
Duration: 9 hours 30 minutes (approx.)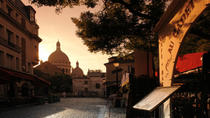 244 Reviews
Learn all there is to know about Impressionist art in Paris on this art-lovers tour of Montmartre. After a 1.5-hour walking tour of the bohemian neighborhood ... Read more
Location: Paris, France
Duration: 90 minutes (approx.)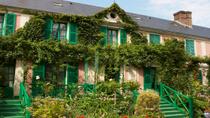 475 Reviews
Visit the beautiful home and garden that inspired the master of Impressionism, Claude Monet, on a small group afternoon tour from Paris. The half-day tour is ... Read more
Location: Paris, France
Duration: 5 hours (approx.)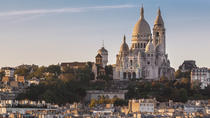 Small Group Tour to explore the best of Montmartre in the footsteps of the Impressionists. A two-hour walking tour with a local guide to discover the secret of ... Read more
Location: Paris, France
Duration: 2 hours (approx.)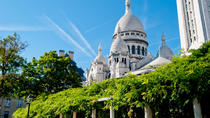 26 Reviews
Combine two best-selling tours at a discounted price to see Paris highlights by both day and night. Go on an art walking tour in the morning through the ... Read more
Location: Paris, France
Duration: 3 hours (approx.)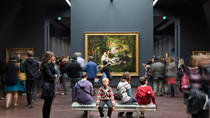 Step back in time to turn of the century Paris and lose yourself in the sweeping colors and bold energy of the Impressionist movement. Journey with your guides ... Read more
Location: Paris, France
Duration: 10 hours (approx.)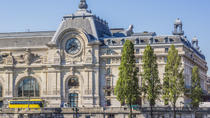 6 Reviews
Get an up-close look at the masterpieces of Impressionism on this private tour of the Musée d'Orsay and Musée de l'Orangerie, two of Paris' most ... Read more
Location: Paris, France
Duration: 3 hours (approx.)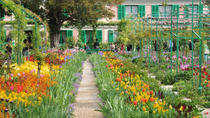 4 Reviews
Let a private guide show you the homes, gardens and studios of master Impressionist artists Claude Monet and Vincent van Gogh on this full-day private tour ... Read more
Location: Paris, France
Duration: 9 hours 30 minutes (approx.)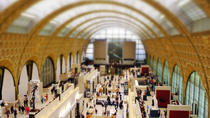 2 Reviews
Immerse yourself in the colorful and expressive world of the Impressionists in this exclusively private, skip-the-line 2-hour excursion of the Musée ... Read more
Location: Paris, France
Duration: 2 hours (approx.)