Where to Find the Best Views in Paris
By Viator, July 2017
Although just about every part of Paris is scenic, there are a few spots that offer the best views over (and fantastic photos of) the City of Light—if you know where to find them. Here are some of the best places to find panoramic views of Paris.
The Eiffel Tower Summit
Take the elevator up to the Eiffel Tower observation deck to see an unobstructed 360-degree view of Paris that makes it look like a living map. A nighttime trip to the top can be just as atmospheric as a visit during the day.
Montparnasse Tower Observation Deck
The tallest structure in France, the Tour Montparnasse hides a semi-secret observation level. A trip to the the 56th floor costs less than a visit to the Eiffel Tower, involves shorter lines, and boasts a lovely view that has one major thing the Eiffel Tower summit doesn't—a panorama that actually includes Paris' most famous tower.
The Seine River
Admire Paris' World Heritage–listed riverbanks and major sights from the water on a Seine boat cruise. A hop-on, hop-off ticket lets you visit the attractions that most interest you on your own schedule, while a lunch cruise allows you to sit back, relax, and enjoy the view.
The Arc de Triomphe Terrace
From the Eiffel Tower and the Champs-Élysées to the iconic rooftops of Paris, the views from the Arc de Triomphe are sweeping. Reach the arch via the city's underground walkway to avoid trying to dodge the traffic at street level.
The Notre Dame Cathedral Towers
Perch yourself among the somber gargoyles at the Notre Dame's famous bell towers for a splendid view of Paris. A skip-the-line ticket ensures you'll spend your time admiring the view at the top instead of waiting for it at the bottom.
Centre Pompidou
One of the best-kept secrets of this quirky inside-out museum is on the fifth floor in the form of a truly spectacular viewpoint. You'll see the stellar Sacre Coeur, seemingly far away on its stately hill.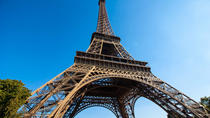 617 Reviews
Skip the notorious long lines at the Eiffel Tower and discover Paris' most famous landmark with a local and passionate guide during this engaging 90-minute ... Read more
Location: Paris, France
Duration: 90 minutes (approx.)
1926 Reviews
See Paris' main attractions in a four-hour Paris city tour with a difference. Your sightseeing tour of Paris includes a tour across the city by coach, views of ... Read more
Location: Paris, France
Duration: 4 hours (approx.)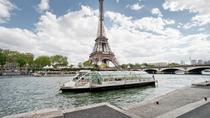 915 Reviews
Cruise along Paris' Seine River on a hop-on hop-off sightseeing cruise! Use a 1-day ticket to travel to top Paris attractions such as the Eiffel Tower and the ... Read more
Location: Paris, France
Duration: Flexible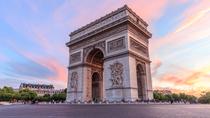 180 Reviews
Skip-the-Line and take advantage of your visit of the Arc de Triomphe, the legendary Paris monument overlooking the Champs-Elysées, one of the largest ... Read more
Location: Paris, France
Duration: 45 minutes (approx.)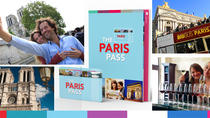 1754 Reviews
Discover the joy of sightseeing with the Paris Pass, which gives you free entry to the best attractions Paris has to offer. Save time as you skip the queues ... Read more
Location: Paris, France
Duration: Flexible
835 Reviews
Treat yourself to an unforgettable night in Paris with dinner on the Eiffel Tower and a Seine river cruise. Take in views of the Champ de Mars, Les Invalides, ... Read more
Location: Paris, France
Duration: 4 hours (approx.)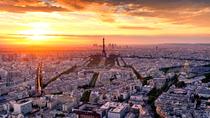 409 Reviews
Get direct access and take in the best views of Paris and the Eiffel Tower from the 56th floor of the Montparnasse Tower. Ride Europe's fastest elevator up to ... Read more
Location: Paris, France
Duration: Flexible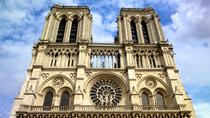 647 Reviews
Skip the line to climb the Notre Dame Cathedral Bell Towers and explore 2000 years of tumultuous Parisian history from the dark ages to the City of Light. By ... Read more
Location: Paris, France
Duration: 2 hours (approx.)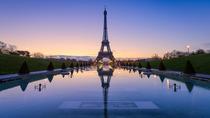 240 Reviews
Admire panoramic evening views over Paris on this 1.5-hour skip-the-line Eiffel Tower tour. Marvel at the magnificent Eiffel Tower illuminated against the ... Read more
Location: Paris, France
Duration: 90 minutes (approx.)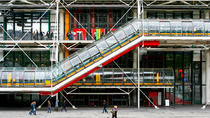 9 Reviews
Get priority access at the Centre Pompidou, one of the most famous museums in Paris and often referred to as Europe's MoMA. See an excellent collection of ... Read more
Location: Paris, France
Duration: 90 minutes (approx.)