Top Cruises in Perth
By Viator, August 2018
Perth has everything you'd expect from an Australian city – long, sandy beaches, lush greenery, striking architecture and a relaxed, laid-back vibe - and the most atmospheric way to take in the sights is from the water. Whether cruising along the scenic Swan River towards Freemantle Harbour or venturing further afield to explore the islands of the Indian Ocean, there are plenty of options for cruises in Perth – here's a breakdown of the top choices.
Lunch and Sightseeing Cruises
Whether you're a first-time visitor or looking to get off-the-beaten-track, sightseeing cruises offer a unique overview of Perth's attractions and you can even combine it with a coach tour of Perth or Fremantle, or entrance to Perth Zoo. Take a Scenic Swan River Cruise and spot top landmarks like King's Park, Fremantle harbor and the Bell Tower, or venture out to the suburbs on an Upper Swan Lunch Cruise, tucking into lunch and traditional afternoon tea as you drift past the famous Belmont Park, the prestigious Ascot racecourse and the impressive Burswood Entertainment Complex. For something a little more luxurious, opt for a Swan Valley Wine Cruise from Perth including lunch and wine tasting at the grand Sandalford Estate, or tuck into an array of fresh local seafood on a Fremantle Lunch Cruise.
Dinner Cruises
Perth is a magical place to spend the evening hours and there's nothing more romantic than cruising along the water after dark. Choose a Perth City of Lights dinner cruise and indulge in a delicious 3-course dinner as you float along the Swan River, gazing out at the illuminated city and sipping wine on deck beneath the stars.
Rottnest Island Cruises
Just 18 km from Perth on the Indian Ocean, the tranquil, car-free Rottnest Island has long been a popular retreat for city dwellers and with its hidden bays, vast, unspoiled beaches and adorable population of quokkas, it's easy to see why. Explore the island's charms on a Rottnest Island Tour from Perth or Fremantle, then take a wildlife cruise to spot dolphins, seals and seabirds around the coast, or enjoy a Rottnest Island Snorkeling Cruise and discover an underwater world of colorful corals teeming with everything from harlequin fish to Western rock lobster.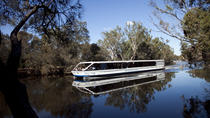 226 Reviews
Take in the charming views of the upper reaches of the Swan River and Perth's surrounding city on this Swan Valley Wine Cruise from Perth. Enjoy morning and ... Read more
Location: Perth, Australia
Duration: 7 hours (approx.)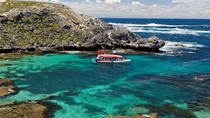 110 Reviews
Explore Rottnest Islands remote coastline on full-day tour from Perth of Fremantle. Your adventure in the Indian Ocean includes a thrilling high-speed wildlife ... Read more
Location: Perth, Australia
Duration: 8 hours (approx.)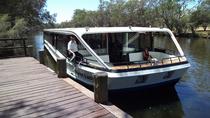 15 Reviews
Indulge yourself as you enjoy a leisurely river cruise from Perth to the celebrated Swan Valley, before taking a guided tour of Western Australia's oldest wine ... Read more
Location: Perth, Australia
Duration: 8 hours (approx.)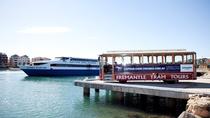 134 Reviews
Escape Perth's hustle and bustle, and combine a lunch cruise around Perth with a sightseeing tram tour of the Port of Fremantle. You'll cruise down the Swan ... Read more
Location: Perth, Australia
Duration: 4 hours 30 minutes (approx.)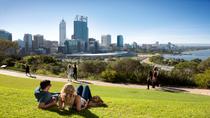 52 Reviews
See the sights of Perth and Fremantle on an attraction-packed half-day tour that takes in the city and beaches. You'll see panoramic views over Perth from ... Read more
Location: Perth, Australia
Duration: 4 hours 30 minutes (approx.)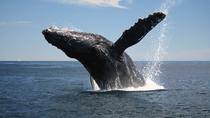 1 Review
Whale watch experts will guide you through the cruise with in-depth knowledge of the whales as they pair up with their partners on the journey north and their ... Read more
Location: Margaret River, Australia
Duration: 2 hours (approx.)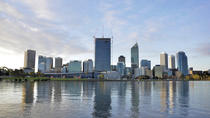 104 Reviews
Whilst you are visiting Perth, it is a must to take a cruise along the Swan River. The 2.5-hour Swan River cruise allows you to see the wonderful sights that ... Read more
Location: Perth, Australia
Duration: 2 hours 30 minutes (approx.)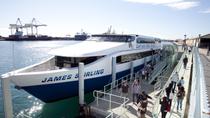 78 Reviews
Take in the wonderful sights that can only be viewed from the river cruising between Perth and the Port of Fremantle. Enjoy a drink from the fully licensed ... Read more
Location: Perth, Australia
Duration: 90 minutes (approx.)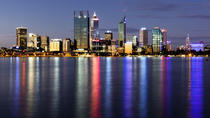 126 Reviews
Enjoy dinner on the water with this 3-hour Swan River cruise in Perth. Admire views of the tranquil waterfront as the city lights up for the night, and feast ... Read more
Location: Perth, Australia
Duration: 3 hours (approx.)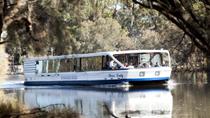 118 Reviews
Take a lunchtime cruise along the Swan River from Perth to the beautiful Upper Swan River. You'll enjoy a delicious buffet lunch on board your fully licensed ... Read more
Location: Perth, Australia
Duration: 2 hours 45 minutes (approx.)