Whale Watching Tours in Perth
By Viator, January 2018
From menacing crocodiles, deadly redback spiders and wild dingoes, to fluffy koalas and hopping kangaroos; Australia has its fair share of weird and wonderful beasts, but when it comes to sea creatures, nothing comes close to the mighty whale. Humpback and Southern right whales inhabit waters all around the Australian coastline and few animal sightings are as impressive as spotting the gentle giants leaping out of the waters and swimming along beside the viewing ships. With humpbacks reaching up to 50 feet in length and weighing up to an incredible 48 tons, this is one photo opportunity you won't want to miss out on. 
The west coast of Australia is situated on the aptly nicknamed Humpback Highway, the whale migration path that circumnavigates the globe, and Perth is an ideal spot from which to view the world's biggest whale migration, as the whales and whale calves head to the summer feeding grounds of Antarctica.
The best time to spot the humpback whales is between September and November, when over 35,000 whales and their calves make their way south to the Antarctic and there are a number of popular viewing areas in and around Perth. Take a whale watching cruise down the Swan River from Perth to Fremantle or head north to Hillary's Boat Harbour for a cruise along the Sunset Coast, where the waters will be teeming with pods of whales.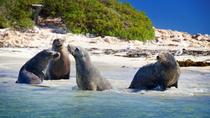 10 Reviews
Discover the wildlife of Penguin Island and Shoalwater Island Marine Park during a 90-minute cruise with an expert guide. Watch wild dolphins frolicking near ... Read more
Location: Perth, Australia
Duration: 90 minutes (approx.)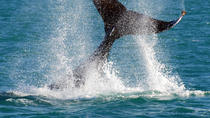 10 Reviews
Head north from Perth to Hillarys Boat Harbour for a whale-watching cruise off the Sunset Coast. Come face-to-face with magnificent humpback whales during ... Read more
Location: Perth, Australia
Duration: Varies
Did you know the Swan River is home to a permanent population of around 25 dolphins? The scientists that study them have even given many of them names and they ... Read more
Location: Perth, Australia
Duration: 5 hours (approx.)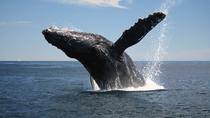 1 Review
Whale watch experts will guide you through the cruise with in-depth knowledge of the whales as they pair up with their partners on the journey north and their ... Read more
Location: Margaret River, Australia
Duration: 2 hours (approx.)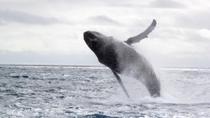 Spot humpback and southern right whales at play on a Perth whale-watching cruise. From Hillarys Boat Harbour this whale-watching cruise will take you into the ... Read more
Location: Perth, Australia
Duration: Flexible